11. Leica Street Photo Contest
The Grand Prix prize in the Contest is a Leica Q2 camera
Deadline: 30 December 2021
Entry fee: Free
Submit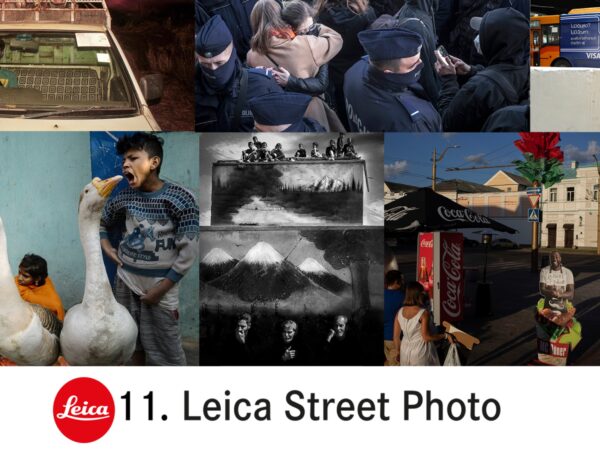 Leica Street Photo once again invites photographers to participate in one of the biggest and most important competitions on the street photo. This year, the Grand Prix for the best photo is the Leica Q2 camera. The rules of the competition do not change - the Jury will select 20 winners from the submitted works. The winners' exhibition will be shown in Warsaw, Vienna and many other cities. Add your photos today and win Leica Q2!
Prizes:
The Grand Prix prize in the Contest is a Leica Q2 camera, awarded in accordance with tax regulations in Poland.
The works qualified to the final will take part in exhibitions at the Leica 6×7 Gallery in Warsaw and other galleries cooperating with Leica 6×7 Gallery. The Organizer covers all costs related to printing and presentation of winning works, organization of the exhibition, and opening ceremony.
Eligibility:
Everybody is invited to participate in the Contest
Copyrights & Usage Rights:
The Participant agrees to publish the submitted entries during the Competition and after its completion, on the Organizer's and Partners' electronic information platforms, social networking sites (Facebook, Instagram) belonging to Organizer and Partners. The participant also agrees to publish entries and through the media cooperating with the Organizer. Such the publication may only take place in the context of the Contest, its promotion, and information about the results.
Theme: