1st. SPS International Photography Competition and Exhibition 2019
Celebrating 25th Years of Sylhet Photographic Society. SPS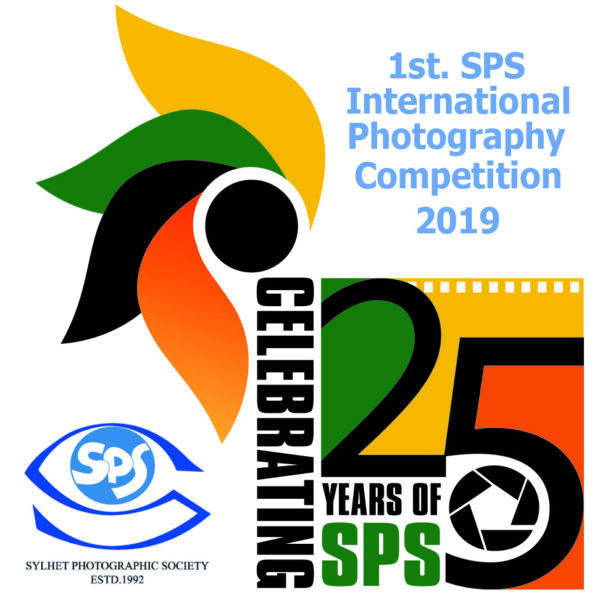 1st. SPS International Photography Competition & Exhibition 2019
Celebrating 25th Years of Sylhet Photographic Society. SPS
The salon is organized under the approved rules of The International Federation of Photographic Art (FIAP) and Bangladesh photographic Society (BPS)
The Competition is open to anyone worldwide.
Organized by: Sylhet Photographic Society. SPS
Grand Award: SPS Grand Trophy and 500 USD
(Grand award will be select from any category)
Best Author: FIAP Blue Badge
(The participant who has achieved the highest number of total acceptances of all the sections of the salon will be award the Best Author)
Awards for each section:
FIAP Gold Medal +250 USD
BPS Gold Medal
SPS Gold Medal
FIAP Silver Medal
SPS Silver Medal
BPS Silver Medal
FIAP Bronze Medal
SPS Bronze Medal
BPS Bronze Medal
6 FIAP HM
5 SPS HM
SPS National Award Name is Md. Fakrul Islam Memorial Award Trophy + 20.000 BDT
(Only for Bangladeshi Participants and National award will be selected from any section)
SPS Best Regional Award: SPS Trophy + 10.000 BDT
(Only for Participants/Photographer of Sylhet Division)
Total Award 84 and award money 1900 USD
Prizes:
Grand Award: SPS Grand Trophy and 500 USD
(Grand award will be select from any category)
Best Author: FIAP Blue Badge
(The participant who has achieved the highest number of total acceptances of all the sections of the salon will be award the Best Author)
Awards for each section:
FIAP Gold Medal +250 USD
BPS Gold Medal
SPS Gold Medal
FIAP Silver Medal
SPS Silver Medal
BPS Silver Medal
FIAP Bronze Medal
SPS Bronze Medal
BPS Bronze Medal
6 FIAP HM
5 SPS HM
SPS National Award Name is Md. Fakrul Islam Memorial Award Trophy + 20.000 BDT
(Only for Bangladeshi Participants and National award will be selected from any section)
SPS Best Regional Award: SPS Trophy + 10.000 BDT
(Only for Participants/Photographer of Sylhet Division)
Eligibility:
All professional and amateur photographer in the worldwide
Copyrights & Usage Rights:
Each entrant owns the copyright of the submitted images. The entrant certifies the work as his own. The entrant permits the organizers to reproduce the entered material free of charge for promotional purposes related to the salon, like catalog and website, unless specifically stated otherwise by the entrant on the entry form.
Theme: