$20,000 – 2018 ARNOLD NEWMAN PRIZE FOR NEW DIRECTIONS IN PHOTOGRAPHIC PORTRAITURE
$20,000 Arnold Newman Photography Contest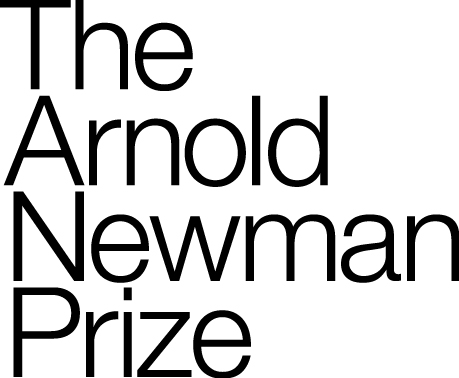 Arnold Newman had an insatiable fascination with people and the physical world around him. In his work, he constantly explored the boundaries of portraiture and embodied the spirit of artistic innovation. He was also a passionate teacher--he taught at Maine Media Workshops + College every summer for over 30 years, inspiring hundreds of artists and sharing wisdom like, "we make photographs with our hearts and with our minds." In honor of Arnold's legacy as both a photographer and mentor, The Arnold Newman Prize for New Directions in Photographic Portraiture recognizes excellence in a new generation of photographers by awarding $20,000 to a photographer whose work demonstrates a compelling new vision in the genre of portraiture. The prize, the second largest in the United States, is designed to assist the winner in continuing the pursuit of their work and to serve as a launching pad for the next phase of their careers.
Established in 2009 by the Arnold and Augusta Newman Foundation, the prize is generously funded by the Foundation and proudly administered by Maine Media Workshops + College.
Prizes:
The jurors will select one (1) winner and three (3) finalists for the 2018 Arnold Newman Prize.
The winner will recieve $20,000.
The winner and three finalists will be officially announced and celebrated at an event in New York City in 2018.
Eligibility:
All photographers of any level, and all ages, are eligible. Individuals affiliated with Maine Media Workshops + College, including current full-time or part-time year-round employees, board members, and their immediate families (children, siblings and spouses) are not eligible to enter. Maine Media Workshops + College shall determine winner eligibility in its sole and absolute discretion. This contest is not available in all countries, states or provinces where rules translation, registration, or bonding is required, and is void where prohibited.
Copyrights & Usage Rights:
Entrants retain all rights to their work. Entrants must own and have exclusive copyright to all images they submit. By submitting to Maine Media Workshops + College, entrants grant the use of images for the purpose of marketing by Maine Media and for display on the Maine Media and Arnold Newman Archive websites. As conditions of this permission, Maine Media Workshops + College shall attribute all photographs to the maker.
Theme:
Portrait Black and White Alternative process Digital Art Documentary Fine Art People Photojournalism Self-Portrait