2019 Aperture Summer Open
The theme of the 2019 Aperture Summer Open is "Delirious Cities."
Deadline: 13 April 2019
Entry fee: The entry fee for the Summer Open is $30. If you're an Aperture Member you can enter for free using a discount code which will be sent to you via email.
Submit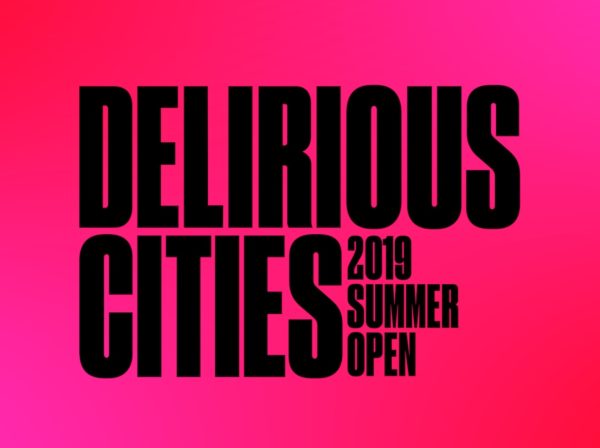 The Aperture Summer Open is an annual open-submission exhibition at Aperture Foundation's gallery in New York, featuring a wide variety of work by photographers and lens-based artists from around the world. Selected by a jury of leading editors, curators, and writers, the exhibition seeks to reveal and report on key themes and trends driving contemporary photography. The exhibition opens the doors to photographers of all ages, at all points in their careers, as we seek to promote new ideas and talent.
The theme of the 2019 Aperture Summer Open is "Delirious Cities." The city is a laboratory of new identities, a place of contested freedom, a magnet for immigration, a supermarket of desires, a landscape of ever-changing structures. How can photographs define the diversity of urban experience today? The curators of the Summer Open are looking for new bodies of work that cross a wide visual range, from community, architecture, land use, and environmental concerns to fashion, technology, and individual expression.
The 2019 Aperture Summer Open is curated by Brendan Embser, managing editor, Aperture magazine; Matthew Leifheit, artist and editor of MATTE magazine; Chiara Bardelli Nonino, photo editor, Vogue Italia and L'Uomo Vogue; Azu Nwagbogu, director of African Artists' Foundation and LagosPhoto; and Guadalupe Rosales, artist and founder of Veteranas & Rucas and Map Pointz.
Prizes:
Selected Artists of the Summer Open will be exhibited in a group show at Aperture Gallery, opening July 25, 2019, and will receive a one-year subscription to the Adobe Creative Cloud Photography Plan. Artists will also be exposed to Aperture's global online audience, profiled on aperture.org, and featured across Aperture's social media channels.
Eligibility:
We welcome entries from anyone who makes photographs.
Copyrights & Usage Rights:
-
Theme: