2021 Waterman Center #NatureNOW Photo Contest
2021 Waterman Center #NatureNOW Photo Contest - > $1500 Cash/Prizes
Deadline: 15 August 2021
Entry fee: Early submissions from May 15 to July 15 are $6/1 photo or $25 for 5. Late submissions from July 16 to August 15 are $7/1 photo or $25 for 4 entries. Children under 18 submit up to 5 images free.
Submit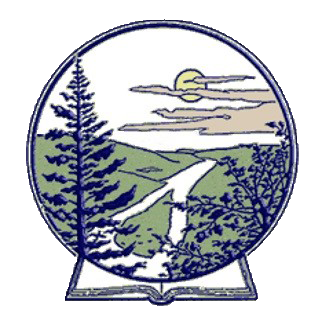 Welcome to the Waterman Conservation Education Center photo contest. We are excited to be back in 2021 celebrating our natural world through your images! New this year, we will be producing a calendar featuring winning images. View full details below for contest submission and sponsorship details.
Image Categories
• Plant life and landscape – images can be of any scale from macro to landscape to astronomic images
• Wildlife – images must feature one or more mammals, reptiles or amphibians – macro, micro or otherwise
• Birdlife – images must feature one or more birds
• People in Nature – people out hiking or otherwise enjoying nature.
• Waterman Properties – any nature image produced from one of our six nature reserves:
o Apalachin Marsh
o Brick Pond
o Hilton Road Interpretive Center and Trails
o IBM Glen
o Hiawatha Island
o Pettus Hill Preserve
Except for the Waterman Properties category, images can be photographed anywhere in the world, and beyond!
Prizes:
Prizes will be divided amongst the winners and include:
• Cash Prizes of $200 for grand prize winner, $50 for each adult category winner. Youth will receive cash equivalent giftcards for $50 for first place and $25 for 2nd and 3rd
• Red River Paper giftcards totaling $200
• One two hour one-on-one photography workshop with Teri Franzen of Teri Franzen Photography, tailorable by the winner. Instruction can include a field shoot, basic to advanced exposure techniques, beginner to advanced post-processing in Lightroom/Photoshop, portfolio reviews, etc.
• One full-day one-on-one photography workshop with Bill Baburchak of Long Creek Photography, tailorable by the winner. Instruction can include a field shoot, basic to advanced exposure techniques, post-processing, etc.
• Kingston Technology 64 GB USB memory stick donated from Unicorn Electronics will be awarded one each to youth first, second and third place winners
• Each of the photographers with images featured in the calendar will receive a free 2022 calendar.
Eligibility:
Contest is open to all. Employees of Waterman Conservation Education Center and immediate family members are not eligible to participate.
Copyrights & Usage Rights:
You retain full copyright of your images. By entering this photo contest you are agreeing that Waterman Center may choose to display a print of your image in their contest gallery. At the end of the display period you will receive the printed image. Images may also be used in publicity surrounding the contest. Waterman Center will not use your images for any non-contest related purpose without express, written consent from the photographer. With photographer permission, images may be selected to be featured in a 2022 calendar. Calendar featured photographers will receive a free calendar.
Theme: