2023 Shining a Light International Photo Contest
Muhammad Ali Center 9th Shining a Light contest.
Deadline: 31 December 2022
Entry fee: Free
Submit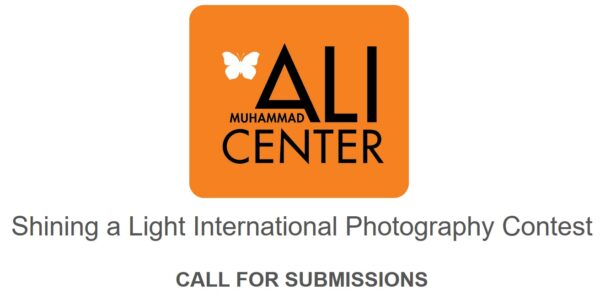 The Muhammad Ali Center in Louisville, Kentucky is honored to announce its ninth annual "Shining a Light" International Photography Contest and subsequent exhibition. This year the Ali Center is asking participants to submit photographs that illustrate the unique ways in which incarceration affects women prisoners.
At the end of the contest period, the Muhammad Ali Center will produce a documentary-style exhibition, which will be exhibited beginning Wednesday, March 8, 2023.
CONTEST THEME "Shining a Light: Women and Prison"
Since 1980, the rate of incarceration of women is 50% higher than men's incarceration rate. Imprisoned women, including transwomen and non-binary people, suffer a myriad of injustices while imprisoned. Women are more likely to suffer mistreatment and sexual victimization as they serve their sentences, they are not given adequate access to essential menstrual care, medications, or treatment. The imprisonment of women also affects a wider community than the individual – women are often the caregivers and nurturers in their families and communities, and the needs of those who rely on them cannot be met while they are in prison.
Photographers, amateur and professional, are invited to submit photographs that illustrate these injustices, globally and locally, especially those issues that differ from male prisoners. The contest will accept photographs that illustrate: disparities in treatment of and incarceration rates for women of different races, economic situations, sexual identities, and mental health conditions
issues imprisoned women face concerning motherhood (pregnancy, abortion, birth, and postpartum), access to appropriate medications and contraception, menstruation, overall hygiene, and general privacy how women's communities, families, and dependents suffer during their incarceration criminal justice and prison reform movements hardships of adjusting to life after prison.
EXHIBIT INTENTION
In the resulting documentary-style exhibition, the Muhammad Ali Center intends to increase awareness, to educate on prison injustices, particularly those that disproportionately affect women prisoners, and to inspire visitors and viewers to get involved and to be a part of the solution.
Prizes:
A monetary prize will be awarded directly to contestants by the Muhammad Ali Center in recognition of placing first, second, or third.
1st Prize — $1000
2nd Prize — $750
3rd Prize — $500
Eligibility:
All photographers are welcome; both amateur and professional. Photographers under the age of 18 are required to submit Parental Consent Form with their submission.
Copyrights & Usage Rights:
You agree to your photograph and name being displayed by the Muhammad Ali Center, published and/or used on websites owned and social media sites operated by the Muhammad Ali Center for an indefinite period, with appropriate credit line.
You agree to your picture(s) and name being displayed at other venues for an indefinite period.
Participants retain ownership and all other rights to future use of their photographs, notwithstanding the rights granted above to the Muhammad Ali Center and other exhibition venues.
Theme: