29th Annual Gurwin Photo Contest
Your Winning Photo Will Touch the Lives of the Elderly
Deadline: 15 June 2022
Entry fee: $5 per category. Limit of 7 categories. Open to amateur photographers
Submit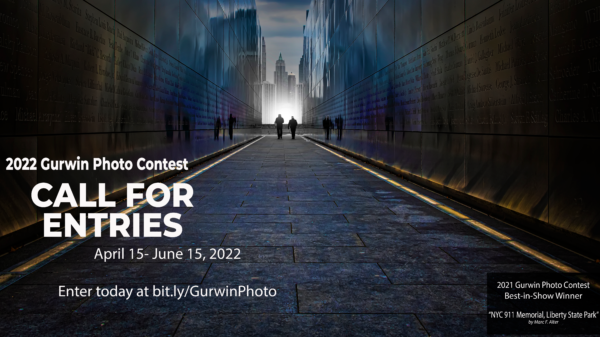 Garnering submissions from across the globe, the unique Gurwin Photo Contest offers amateur photographers and students an opportunity to be recognized for their work, as well as the chance to make an impact on the lives of those who live at the 460-bed nursing and rehabilitation center.
A panel of professional photographers selects winners based on clarity, composition, subject matter and suitability for display at the Center.
Winning photos are framed and placed on permanent display in the Center's Tiffen Photo Gallery for the enjoyment of residents and visitors alike. Submissions not selected for a prize are used by Gurwin's Therapeutic Recreation staff as reminiscence aids, for visual stimulation and art therapy, providing a source of comfort and inspiration for residents, specifically those in the Center's Memory Care Unit and Adult Day Care Programs.
Up to seven printed 8×10 or 8 x12 photographs may be submitted for a fee of $5 per entry in the following categories: Landscapes, Travel, People, Pets, Children, Wildlife, Nature, Still Life, Student, Altered/Enhanced, Long Island/New York and Action/Sports.
Cash prizes are awarded for Best-in-Show and a Runner-Up, and for the best in each category. Awards will be presented at a reception at the Gurwin Center.
On behalf of the 460 residents who call Gurwin "home," their families, and our staff and volunteers, thank you in advance for sharing your talent with us. Good luck!
Prizes:
Best-in-Show Prize: $250 and trophy
Grand Prize: $75 and trophy
Honorable Mention: certificate
Resident Selection: certificate
Eligibility:
open to all students 18 and younger, and all amateur photographers
Copyrights & Usage Rights:
Winning photos are tagged with photo credits, framed and placed on permanent display in the Center's Tiffen Photo Gallery, and shared on Gurwin's website and social media pages.
Theme: