2nd Annual "Landscapes" International Juried Art/Photography Competition
The 2nd Annual "Landscapes" Juried Competition is accepting entries.
Deadline: 27 December 2016
Entry fee: $25 for first 2 images / $10 each additional image
Submit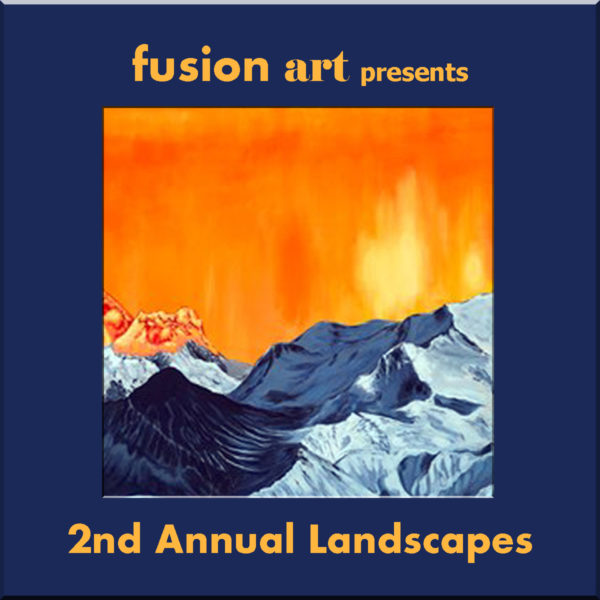 Fusion Art is pleased to announce it is now accepting submissions for its 2nd Annual "Landscapes" international online juried art exhibition.
For this competition photographers are encouraged to share their artistic vision and interpretation of natural scenery and the physical elements of landforms such as mountains, hills, valleys, deserts, farmland, trees, rivers, lakes, ponds, forests, wilderness, polar regions, rainforests, islands and tropical landscapes. The photography can range from realism to surrealism to abstraction and all artists and photographers, regardless of location or experience, are encouraged to submit.
Prizes:
Cash awards will be given to the top three winners in each category and winners will receive extensive worldwide publicity and promotion through Fusion Art's website, email marketing, in 70+ press release announcements, art news websites, online event calendars, and through the gallery's social media outlets. The Best in Show winners will also receive an invitation to participate in Fusion Art's 2nd annual group show in Palm Springs in November 2017.
Eligibility:
Open to photographers worldwide over 18 years of age.
Copyrights & Usage Rights:
Fusion Art is granted usage of the chosen artwork/photograph, for display, marketing and promotional purposes for the art exhibition and for any future Fusion Art themed art exhibitions. Usage of the image(s) is limited to any Fusion Art publicity including, but not limited to, press releases, event presentations, articles, compilation slide shows and videos, brochures, catalogs, event mailers, on the Fusion Art website and and on Fusion Art's social media pages. Fusion Art does not claim ownership of the photos submitted for consideration. All images remain the property of the respective artist and the artist retains the sole copyright and all other applicable rights to said images.
Theme: