36EXP // a call for unprocessed roll film
a call for unprocessed roll films
Deadline: 30 September 2019
Entry fee: Early Deadline: June 30th € 20 // Regular Deadline: July 31th € 25 // Late Deadline: August 31th € 30
Website: http://36exp.org
Submit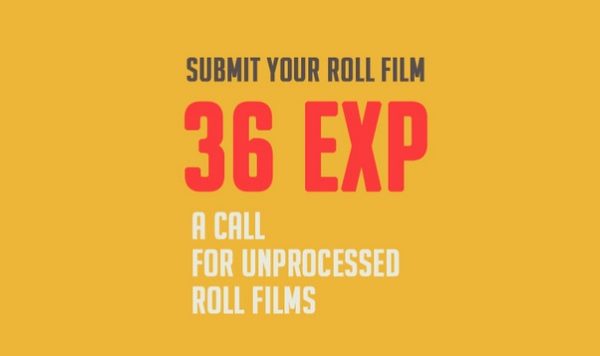 What could you tell by means of 36 images, and how would you do it? What would you photograph, if you only had 36 snapshots available?
36EXP is the first competition dedicated to roll films.
You may photograph all you want, tell about your day, your city, one of your trips, what you see on the streets. You may create a reportage.
You may take abstract photos. All genres are allowed.
All is required is an analog camera and a 36 exposure film (B/W or color).
You must use all the exposures. You won't be allowed to see the final result: no play or erase buttons, and no editing.
All you photograph will constitute the material with which you will participate in 36EXP.
Once the selected works have been chosen, negative films will be returned to the respective authors (including the winners).
Prizes:
The best project from the 3 reels selected will receive the LAB-BOX - The first multi-format daylight-loading film tank-, offered by our technical and main sponsor ARS-IMAGO.
The remaining projects will each receive and award of 10 roll films.
Eligibility:
In order to participate, you must be 18+ years old / All genres and styles are allowed / Only 35mm, 36 exposure films are allowed
Copyrights & Usage Rights:
Photos ownership belongs to the participants. Each participant certifies his/her own work.
The winning photos will be made available to the press for publicity reasons.
The event organizers will always give proper credit to the participants when using their photos. The winning photos will be used for the 36EXP catalogue / book and for the 36EXP exhibition. The exhibition may be travelling to different venues.
Photos ownership belongs solely to the participants. The photos will not be used for any commercial purposes, except for the promotion and diffusion of the 36EXP competition, exhibition (via website and social networks linked to ANALOGICA and 36EXP).
Theme: