4 Solo Art Exhibition Opportunities – "Solo Art Series #11"
Light Space & Time announces their 11th "Solo Art Series" Art Contest
Deadline: 5 January 2019
Entry fee: $24
Submit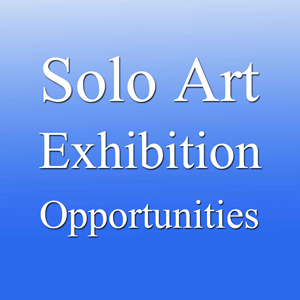 Light Space & Time Online Art Gallery announces their 11th "Solo Art Series" Online Art Competition. This competition will result in an award of 4 monthly solo art exhibitions. In addition, the gallery will award the next 8 juried artists to be featured in the gallery's Artist Showcase Section.
The gallery invites online submission of all 2D and 3D art (including photography) from artists around the world for possible selection for one the Gallery's monthly solo art exhibitions or into the gallery's Artist Showcase.
The gallery encourages artists regardless of where they reside to submit their best abstract or representational art to this competition. There is No Theme for this Art Competition.
The deadline to apply to the "Solo Art Series" is January 5th 2019.
For further information and to apply online to this solo art opportunity here: https://www.lightspacetime.art/solo-series/current-solo-competition.
Prizes:
Winning artists accepted into the "Solo" Art Series will receive extensive worldwide publicity in the form of email marketing, 550+ press release announcements and wide-spread social media marketing and promotion in order to make the art world aware of the artist's solo art exhibition.
Eligibility:
Open to photographers worldwide over the age of 18.
Copyrights & Usage Rights:
Artists retain all copyright to their images
Light Space & Time Online Art Gallery has the non-exclusive right to use the image on its website and for marketing and promotion of the artists and exhibition.
Theme: