45th Warragul National Photographic Competition and Exhibition
Open to Australian residents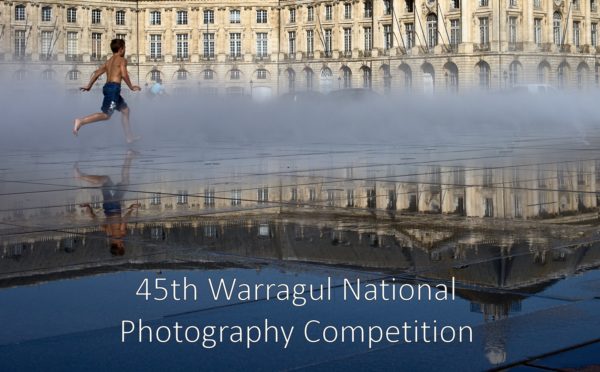 The 45th Warragul National Competition attracts entries from Australia's most accomplished amateur photographers. It comprises five (5) Digital sections and seven (7) Print sections. It is held under the auspices of the Australian Photographic Society (APS) and is open to Australian residents and Australian citizens resident outside Australia. Success in such competitions is essential to gain APS Honours.
Entries close 4th April. Judging will be conducted 21st April with successful entrants being notified shortly afterwards.
There will be a public exhibition of all accepted images from 18th to 21st May 2018 in Warragul, Victoria, Australia.
Definitions and conditions of entry are available on the web site together with on-line entry and secure payment portal.
Prizes:
A$2500 in prizes as cash and goods to the value of. Full details on the web site.
Eligibility:
Residents of Australia and Australian citizens living outside Australia
Copyrights & Usage Rights:
The organizers reserve the right to use images for publicity purposes for this and subsequent Warragul National Competitions. Entrants retain copyright to their images.
Theme: