5th Chania International Photo Festival
400 Photographers from around the World will be exhibited.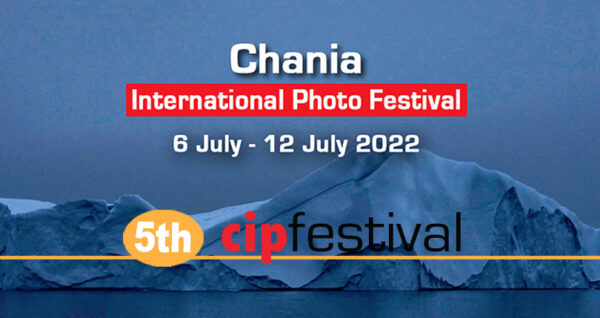 400 Photographers from around the World will be exhibited. Submit up to five photographs for free.
Chania International Photo festival has been created by Blank Wall Gallery. Its aim is to gather more than 400 photographers from around the world each year, turning the town of Chania into an international centre of artistic expression focusing on photography. During the last four years, we managed to make this festival an established international institution. In our effort the Municipality of Chania responded favorably as a co organiser, offering the venues for the festival to be held.
Prizes:
Cip festival will be held in the old town of Chania which is visited by thousands of people every summer.
The festival will take place at the Center of the Mediterranean Architecture (CAM) in a building dating back from 1595, at the Old Harbor of Chania.
The building is known as the Grand Arsenali and was the biggest shipyard located in the Venetian port of Chania. During its lifetime it has hosted many Public Services of the Town of Chania. In 1997 started its renovation, which turned the building into one of the most important cultural centers in Crete. Some of the biggest events, which take place in Chania, are hosted in its premises.
It is easily accessible and visited by thousands of people daily.
All artists taking part in the festival will receive a Certificate mentioning their participation in the Cip Festival 2022.
Eligibility:
All photographers, amateurs and professionals who are over 18, are eligible to participate to the festival
Copyrights & Usage Rights:
3.a. You are the only copyright owner and creator of the photographs.
3.b. The photographs do not infringe upon the copyrights or any other intellectual property rights of any third person or entity, or violate any person's rights of privacy, does not include trademarks owned by third parties or violate any other law.
3.c. Each person depicted in the photograph has granted permission to you.
3.d. All entrants agree to fully indemnify Cip festival in respect of all royalties, fees and any other financial debt to any person by reason of your breaching any of the foregoing.
3.e. Neither Cip Festival Organizers nor their associates, affiliates or partners assume any responsibility for photos submitted in violation of privacy or copyright regulations.
4.a.The royalties of the Works are not bestowed to Cip festival at any time. The copyright of the Works remains in the creators and in them alone.
4.b.The copyright of the Works during and after the exhibition remains with the Artist.
4.c. Cip festival does not have the right to make use of or bestow the high definition files or the prints of the Works that will be used for the realization of the exhibition.
Theme:
Aerial Abstract Architecture Alternative process Black and White Cityscapes Conceptual Culture Digital Art Documentary Environmental Fine Art Film Landscape Macro/Micro Multi-categories Nature Nudes Open Theme Panoramic People Portrait Photomanipulation Seascapes Street Travel Underwater Urban Wildlife