5th International Jalón Ángel Photography Awards
3000 euros in cash prizes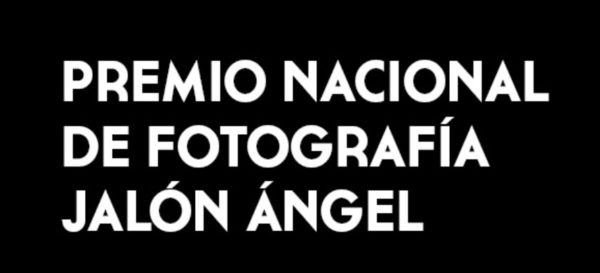 The Jalón Ángel Photograph Archive, belonging to Grupo San Valero and guarded by San Jorge University are organising the 5rd Jalón Ángel Photography Awards.
Ángel Hilario García de Jalón Hueto (1898-1976), better known as Jalón Angel, was one of the most prominent figures of portraiture photography in Spain during his 50 years of professional career until his death in 1976. This photographer, who had a great social and human impact, began his early training in Logroño and perfected it in the first decade of the twentieth century, first in Lyon and then in Paris. In 1926, he settled in Zaragoza where he combined his most personal and creative photography, specialising in travel and urban and natural landscape, with his portrait work.
His social and Christian concern led him to promote, in 1953, the San Valero Professional School belonging to Grupo San Valero, which gave young people without resources access to working life through proper training.
This award not only aims to honour the memory of Jalón Ángel as a photographer, but also as the founder of Grupo San Valero, a set of institutions for educational and vocational training at different levels and modalities.
Entries must belong to one of the following genres:
a. Portrait: spontaneous or posed, the subject of the photograph is a person.
b. Travel: photographs showing the cultural particularities of a country (including urban and natural landscapes, but do not focus on the human figure as the only, main element).
c. Ordesa y Monte Perdido National Park: special category in homage to the centenary of the Ordesa y Monte Perdido National Park. It should focus on the national park, portraying its fauna and flora, nature, natural heritage etc. The registration form must indicate exactly where in the national park the image has been taken.
Prizes:
The following prizes will be awarded:
a. Award for best photograph in the portrait category. Award amount: 1000 euros, iconic statuette and diploma.
b. Award for best photograph in the travel category. Award amount: 1000 euros, iconic statuette and diploma.
c. Award for the best photograph in the Ordesa y Monte Perdido National Park category. Prize money: 1,000 euros, emblematic trophy and diploma.
Eligibility:
The following languages ​​are accepted in the registration form and the declaration of authorship: a. Spanish b. English c. French
Copyrights & Usage Rights:
By participating, authors guarantee that that they comply with the law on intellectual property and image rights. Therefore, the authors, with their participation confirm that they have obtained the corresponding authorisation from the people and places shown in the presented photographs. The Jalón Ángel Archive and San Jorge University will not be responsible for any claim or dispute made in this regard.
Theme: