6th Internationale Marianne Brandt Contest
The award is endowed with a prize of €15,000
Deadline: 31 May 2016
Entry fee: Participation fee is €30.
Submit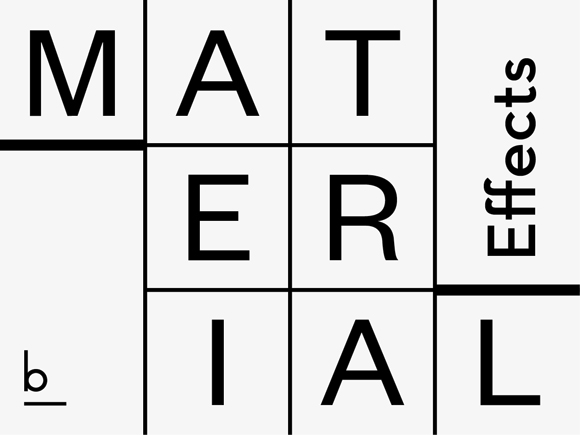 The International Marianne Brandt Contest is a juried competition supporting works that ask: What can we and what should we create today? Along its motto "The Poetry of the Functional" it supports works that aim to explore the potential for poetry and beauty in the sense of an art of living.
The theme of the 2016 competition — "Material Effects" — draws upon the question of today's understanding of material – before the overarching background of shifting material topographies through global consumption and transformations of today's landscapes, it is also suggesting the materials own agency and our way of relating to it.
The creative legacy of the Bauhaus artist Marianne Brandt is the origin of the competition, a further reference point of the competition therefore is the heritage of modernism and the ideas of the Bauhaus'.
Competitive entries are expected to address issues about the contemporary use of material in a visibly and contextually clear way, with an artistic, scientific and creative treatment of the topic that considers ecological, social, economic and cultural effects.
The contest is divided into two phases:
The first phase contains the digital submission of the exhibits. Participants register at: www.contest.marianne-brandt-wettbewerb.de
After successful registration (on receipt of the participation fee and the issuing of credentials by the Marianne Brandt Design Contest host) participants may upload a digital version of their exhibit as a single PDF document (max. 5 MB). The jury will then nominate the exhibits for the second phase.
The second phase includes the submission of the exhibits by mail. In case participants are nominated for this phase they will receive further details for their submission by mail. The postage fee for submission and return by mail is covered by the participant.
Prizes:
The award is endowed with a prize of €15,000 which will be presented in three categories. In addition, three honorable mentions will be announced in each category. Special, company-donated prizes will be awarded as well.
Each participant will obtain a free copy of the book accompanying the contest.
Eligibility:
The call is open for young designers and photographers under 40 years of age.
Copyrights & Usage Rights:
The photographer retains the copyright of their submitted entry.
You permit the promoter to make use of the submitted works for special purposes without any fee. These may include: citation of image titles in academic texts (§51 of Copyright Law), news coverage (§50 of Copyright Law) of events connected to the contest, and printing or publication of the works presented in exhibition catalogues (§58 of Copyright Law). By entering this contest, you understand that we have one-time rights for publication of all finalist photos in the hardcover book.
Theme: