8th International Landscape Photographer of the Year 2021
There is US$10,000 in cash prizes
Deadline: 15 November 2021
Entry fee: US $25 per image
Submit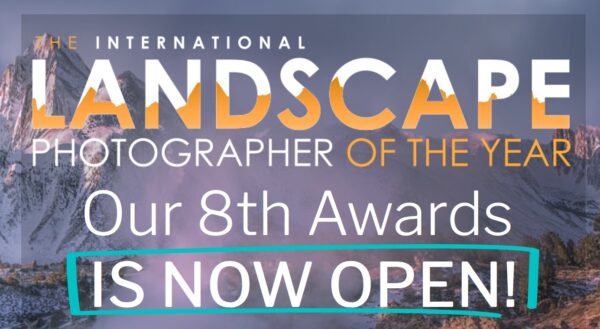 We know the past 12 months has been 'challenging' for many landscape photographers. Quite a few of us haven't been travelling much at all, but on the other hand, others have been rediscovering landscapes closer to home. And if we have been locked down for a while due to COVID, we've certainly had an opportunity to edit and refine our best images - having a passion has made some aspects of the restrictions that much easier.
So, as we leave COVID behind (eventually) and hoping you are as passionate as ever about landscape photography, now is the time to enter your best work into our 2021 International Landscape Photographer of the Year awards.
We really believe there's nothing more satisfying than seeing your photos published alongside the world's best. And the International Landscape Photographer of the Year Awards book is a real book - printed on paper and bound between hard covers, but of course, you can also see the wonderful flip-book presentations here on the website. Being published is a mark of success!
This is our eighth year of the International Landscape Photographer of the Year Awards and the main aim of our Award is to be one of the Top 101 landscape photographs of the year. This gives you a place in our exclusive book which is published online and can be purchased as a 'real' hard-cover paper publication as well (it's proudly printed by Momento Pro).
Prizes:
There is US$10,000 in cash prizes for the top three photographs and top three photographers (requiring a portfolio of at least four entries), a printed copy of the book from Momento Pro, and a NiSi filter outfit. And there are five special subject prizes winning a print from Created For Life!
Eligibility:
The Awards are open to all photographers, professional and amateur, around the world.
Copyrights & Usage Rights:
Winning Entrants agree to participate in related publicity and to the use of their name and likeness for the purposes of advertising, promotion and publicity without additional compensation.
Theme: