A Vision of Farming Feeding the World
show us what you think innovation looks like in farming
Deadline: 27 September 2015
Entry fee: Free
Submit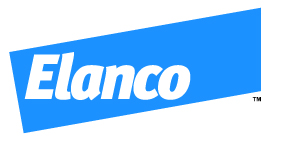 Our land, our animals, our farmers, our food, our life…
By 2050 it is estimated that there will be a 60% increase in global demand for a number of food products, ranging from meat, milk, eggs to crops and cereals.
To meet that demand we will need to produce more from less in a bid to contribute to global food security while ensuring a sustainable future for our planet. We need farmers, including young farmers, and increased innovation; show us what you think innovation looks like in today's and tomorrow's farming across Europe by participating in our Elanco photo competition. Your picture could be selected for the exhibition which will tour several EU countries and the winner will receive a cash prize of EUR 1,000!
The submission period will run from 31 August to 27 September 2015. An expert jury will select the 20 best entries which will then be used for our European photo exhibition, thereby showcasing the images in some Member States across the EU.
Out of these 20 pictures, people will be able to vote online for their favorite picture. Voting is open from 5 to 14 October 2015; more details on the voting process will be available once the voting period opens. The photo with most votes will win the competition, and the photographer will win the grand prize of EUR 1,000.
Winners will be notified via email.
Follow us on Twitter by #FarmtheFuture
For questions, please contact: photocompetition@elanco.com
By entering this competition, you agree to accept and be bound by the terms and conditions. All participants must be over 18 years by the time of submission.
Prizes:
Winner wins EUR 1000,-
The 20 best pictures will tour in a European exhibition tour
Eligibility:
All participants must be over 18 years
Copyrights & Usage Rights:
13. By entering the Competition, all Participants grant an exclusive, royalty-free, worldwide, transferable, sub-licensable and irrevocable license to Promoter and its agents and representatives, to use, reproduce, demonstrate, distribute, import, export, display and create derivative works of the entries, in any media now or hereafter known, and to incorporate the entries into Promoter's products and for Promoter, its agents and representatives, to make, have made, import, export, offer for sale, sell and distribute such products anywhere in the world. Promoter will not be required to pay any additional consideration or seek any additional approvals in connection with such use.
Theme: