AAPC – Afns Award Prime Contest 2021
International Photography Award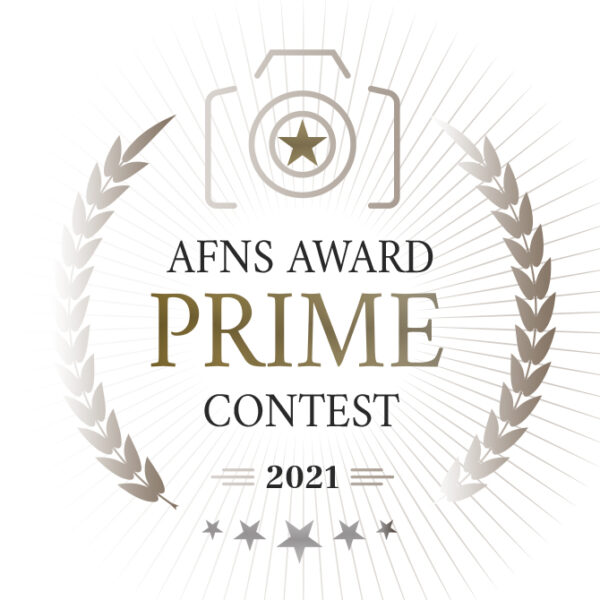 Only photographers who have already submitted images to the AFNS AWARD and have been awarded at least a WINNER BADGE or higher may participate in the AAPC. Photographers can submit their images daily and will be reviewed and evaluated within 24 hours. This unique judging process allows participants to quickly evaluate and achieve award goals.
HOW IT WORKS IN 5 EASY STEPS
Step 1: Register and create a user profile.
Step 2: Upload your pictures to the contest and pay with PayPal.
Step 3: Within 24 hours we will rate your pictures and assign the badges to your pictures and upload your pictures to the winner galleries. You can download the assigned badges directly from your profile and use them for your promotion.
Step 4: We assign your AAPC level points to your profile and you can start collecting more points to get to the top of the ranking list with the chance to win the title "AAPC Photographer of the Year". All Top 100 photographers of the year receive a "AAPC Top 100 Photographer of the Year" certificate.
Step 5: Collect as many badges with your pictures as possible in 2021 and win great prizes and products from our generous sponsors.
PARTICIPANTS & CATEGORIES
At the AAPC, photographers from the fields of newborn photography, pregnancy photography, can participate. Participants may be professionals and amateurs in their field of photography. Participants must be at least 18 years of age.
The AAPC is divided into 5 categories.
Category Newborn photography
Category Maternity photography
Category Parents photography
Category Siblings photography
Children Photography
Prizes:
The member who has earned the most AAPC level points in 2021 receives the title "AAPC Photographer of the Year 2021"
This title is rewarded with:
A certificate "Overall Photographer of the Year 2021"
Publication in the official AAPC TOP 100 PHOTOGRAPHER 2021 yearly magazine (printed & digital)
Cover of the official AAPC TOP 100 PHOTOGRAPHER 2021 yearly magazine
A winner trophy
A medal
A cash prize of € 2000
A Store Credit Voucher of €500 from Ana Brandt's www.bellybabywear.com
A Store Credit Voucher of €300 from INTUITION BACKGROUNDS https://www.intuitionbackgrounds.com
A beautiful, unique and handmade dress worth €150 from DOLCESTILNOVO https://www.facebook.com/dolcestilnovo.official
Eligibility:
Worldwide
Copyrights & Usage Rights:
As the photographer, you retain your copyright to your contest entries at all times.
If you win an award, we ask that you grant us cost-free, non-exclusive, unlimited use of your NPC Photo award-winning images, in high-resolution format, for marketing purposes in social media, online and in print exclusively to promote your work and our contest activities.
As the copyright owner of your award-winning photograph(s), you agree that we may publish your low-resolution images on our website at no cost to us.
We will use your images only for promotional purposes directly related to the NPC Photo Awards contest and your work.
We will never resell your images or allow access to them by a third party. Should we receive a request from a third party to use your photograph(s), we will forward that request directly to you via email.
As an award winner, you agree that we may post your winning entry on the official NPC Photo Contest Awards' Facebook and Instagram accounts to promote our competition.
As an NPC Photo Awards winner, you agree to participate in contest promotions. You grant us permission to use your name and your winning photographs to advertise and publicize the NPC contest and our organization without additional remuneration.
NPC Photo Awards and our media partners will not be held responsible or liable for misuse of your materials by unauthorized third parties.
We will credit you as the photographer each time we use your images.
Theme: