"Absurd" photography contest by Fomunity
Absurdity. Creativity or luck? It's up to you.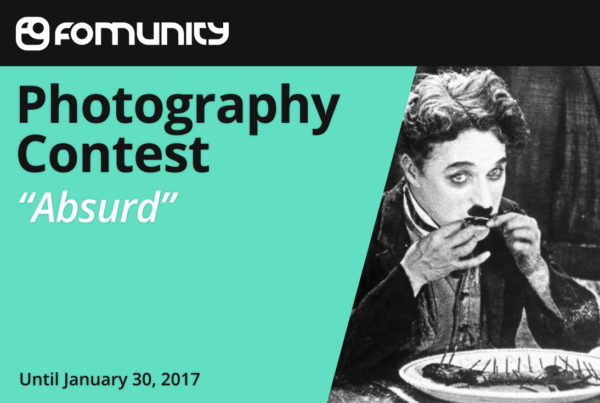 Absurd. Capture those situations that, apparently or not, are completely absurd, by their context or by themselves. Creativity or luck? It's up to you.
Prizes:
There will be only one overall winner, who will receive a prize of €150.
Eligibility:
This contest is open to all professional and amateur photographers who are interested.
Copyrights & Usage Rights:
The photographers retains the copyright over their works.
Fomunity reserves the right to use the photographs to show them at the gallery and to announce the winners of the contest in the blog and social profiles.
Theme: