Alfred Fried Photography Award 2016
Alfred Fried Photography Award will receive the sum of € 10,000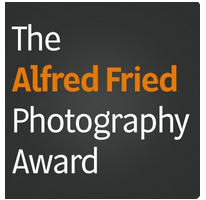 Photography captures the sentiment of a moment, reflecting the actual world in a picture. The Alfred Fried Photography Award aims to present human efforts to live together in peace and the quest for beauty and goodness in our lives. The award goes to those photographs that best express the idea that our future can only be peaceful coexistence.
Prizes:
Alfred Fried Photography Award will receive the sum of € 10,000
Eligibility:
The Alfred Fried Photography Award is open to professional and amateur photographers from anywhere in the world.
Copyrights & Usage Rights:
The photographer always retains the copyright of his/her image. The partners of the Alfred Fried Photography Award (see below) have the right to use your submitted images only for marketing and promotional purposes directly related to the Alfred Fried Photography Award, always crediting the photographer. For instance: publications, exhibitions, public screenings. Please make sure you flag your images with your copyright in the metadata. Please note that if your entry wins or is shortlisted, your images will be published online, so please remove any confident information from the metadata before you upload the images.
Additionally, by entering, each entrant grants to the partners of the Alfred Fried Photography Award the unrestricted right to use all statements made in connection with the Contest, and pictures or likenesses of Contest entrants, or choose not to do so, at their sole discretion.
Theme: