All Eyes on Montreal Photo contest
Open to all photographers internationally.
Deadline: 16 February 2016
Entry fee: Free
Submit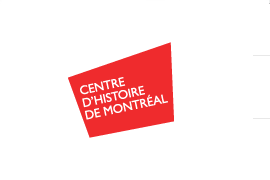 Montreal is an island in a great river system and Montrealers are becoming more and more appreciative of this fact. On a bicycle, on a boat, or on foot, there are a hundreds of ways to enjoy the 137 kilometres of publicly accessible banks on the St. Lawrence and the Rivère des Prairies. Set off to discover Montreal's shorelines: their flora and fauna, their heritage sites, and the people who use them to fish, kayak, and picnic. Turning a bend on a bucolic footpath or in the midst of a built-up area, day or night, winter or summer, all angles offer the potential for great photographs. Montreal's riverbanks are waiting for your take on them!
Prizes:
First prize
A $2000 photography contract for Tourisme Montréal.
Second prize
A $1000 Photoservice gift certificate.
Third Prize
A gift certificate of $500 for KSF water activities; two Gold tickets for l'International des Feux Loto-Québec; and a family pass for the Space for Life installations. (Total value of $750).
The Special Prize
(awarded to participants between the ages of 12 and 30)
Gift certificates of a total value of $750 for La Vitrine.
Eligibility:
Open to all photographers internationally.
Copyrights & Usage Rights:
Accepting the terms of the contest is required, which gives the city and Tourisme Montréal licence to use and reproduce it, free of charge and for an unlimited period, in any manner and on any form they choose. It is also the participant's guarantee that he or she is the true author of the photograph or the authorized user of it. It also guarantees that the photographer will be credited whenever the photograph is used.
Theme: