Amateur Photographer of the Year 2017
Over £10,000 of prizing to be won
Deadline: 30 November 2017
Entry fee: Free
Submit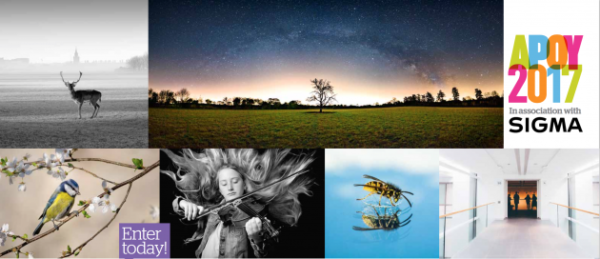 The UK's oldest and most prestigious photo competition for amateur photographers returns, bigger and better than ever!
Over the years AP readers have sent us some incredible images, so 26 years ago we decided to launch the Amateur Photographer of the Year competition. Since then, APOY has received thousands and thousands of entries, with many of them taking the judges' breath away. Entries have come from across the globe, whether they've been shot with a smartphone, a plastic camera or a top-of-the-range DSLR.
Prizes:
Prizes are awarded to the first-placed entrants for each round. The winner of each round will receive prizes from Sigma.
The title of Amateur Photographer of the Year will be determined by combining results across all eight rounds.
Eligibility:
The competition is open to all amateur photographers, but please note that those entrants who live outside the UK who win any of the prizes will be liable for any local import taxes. Read more at http://www.amateurphotographer.co.uk/apoy#aotMqROheX7BQuIL.99
Copyrights & Usage Rights:
-
Theme: