Andy Rocchelli Grant 2021
The Andy Rocchelli Grant is an international award promoted by CESURA
Deadline: 1 September 2021
Entry fee: Free
Submit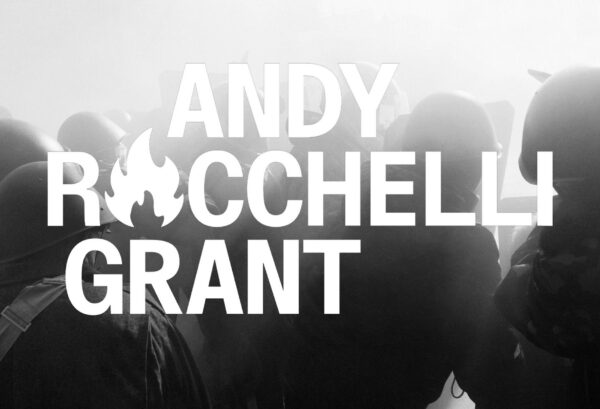 The Andy Rocchelli Grant is an international award promoted by CESURA in the name of its cofounder Andy Rocchelli, photojournalist killed in Ukraine in 2014. Andy was an irreplaceable firestarter, and to make sure that his values as a photographer and as a man can continue to burn, we have decided to establish a grant in his name.
The aim is to identify the best unpublished photographic dummy and award the winner with the production and publication of the book by Cesura Publish, in full freedom of expression, as Andy would have wanted.
The jury will meet in September 2021 to select a short list of finalists. In December 2021, the winning book will be announced.
JURY
-David Campany curator, writer, and managing director of Programs at the International Center of Photography, New York
-Tamara Corm senior director at Pace gallery, London
-Arianna Arcara cofounder of CESURA, photographer and co-art director at Cesura Publish
-Lucia Rocchelli honorary jury member, architect
-Alex Majoli president of the jury, photographer, Magnum photos member, cofounder of CESURA and co-art director at Cesura Publish
IN MEMORY OF ANDY
Andy Rocchelli was an Italian photojournalist, member and founder of Cesura.
He worked as a photojournalist for eight years, documenting Eastern Europe, the Arab Spring in Libya and Tunisia, human rights violations in Kyrgyzstan and Ingushetia, in Italy he worked on the phenomenon of velinism and the relationship between migrants and organized crime. At the time of his death, near the city of Sloviansk in Ukraine on May 24, 2014, he was documenting the conditions of civilians trapped in the Donbass conflict. Russian Interiors, his photography book, was published posthumously by Cesura Publish.
Andy was an example of integrity and fairness: in his work he was driven by great passion and constant determination, he lived it in a physical and intuitive way. His values are still one of the pillars of our group today. He had the ability to see great potential in the small things, and to make more with less.
Printed editorial production was a fundamental step in his research, as a means of disseminating and completing his work.
Andy was an irreplaceable fire-starter and to make sure that his values as a photographer and as a man can continue to burn, we at Cesura Group wanted to establish a Grant in his name. The aim is to give space to a new editorial project and to allow an author or a new talent to create a photographic book in full freedom of expression, as Andy would have wanted.
CESURA is an Italian photographic collective, publishing house and lab active in documentary photography, research, and visual experimentation. Since 2008, CESURA has aimed to create an independent and autonomous force in the national and international photography scene, narrating contemporary social phenomena such as the Arab Spring uprising in the Middle East and the documentation of the COVID-19 pandemic. CESURA's individual and collective projects have been published in major national and international newspapers and magazines such as Time Magazine, New York Times Magazine, The New Yorker, The Guardian, Le Monde, Internazionale, Repubblica, L'Espresso), and exhibited in museums such as Le Bal (Paris), Mocp (Chicago), Nobel Peace Center (Oslo), Deichhtorhallen (Hamburg), Draiflessen Collection (Mettingen) and Kulturhuset (Stockholm).
Prizes:
The best project selected will be published in the form of a photographic book by Cesura Publish, to which 90% of the profits from the sales of the book will go. The author is entitled to 15 free copies and a 10% royalty.
Eligibility:
Applications are accepted from artists and photographers of any age and nationality, including collectives. All submissions must be unpublished, meaning not published in book form, until the announcement of the finalists.
Copyrights & Usage Rights:
The author is legally responsible for the rights of use of his images and texts.
The winner of the contest will sign a regular publication contract with the publishing house Cesura Publish, which will edit, produce and distribute the winning book, reserving the right to make choices at its discretion regarding the technical specifications and the print edition.
Theme: