Anja Niedringhaus Courage in Photojournalism Award 2022
One winner will receive a $20,000 cash prize.
Deadline: 25 February 2022
Entry fee: Free
Submit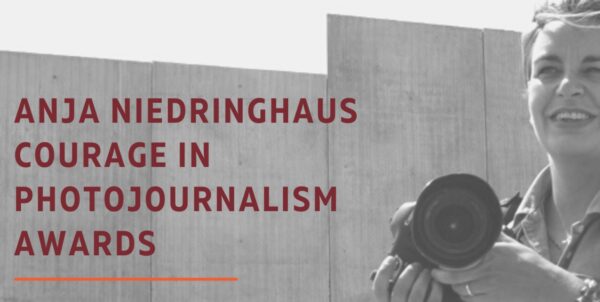 Anja Niedringhaus' approach to photojournalism was best said herself, "I do my job simply to report people's courage with my camera and with my heart."
The Anja Niedringhaus Courage in Photojournalism Award was created to honor the life and work of Pulitzer Prize-winning AP photographer and IWMF Courage in Journalism Award winner Anja Niedringhaus (1965-2014), with a generous $1 million gift from the Howard G. Buffett Foundation. With this Award, the IWMF celebrates the courageous work of women photojournalists like Anja who inspire us to take action and better understand the world. This courageous work manifests in many different forms which may include but is not limited to conflict or frontline reporting.
Recipients of the Courage in Photojournalism Award will receive a cash prize of $20,000 and have their work showcased in Washington, DC. The IWMF will accept applications and third-party nominations in English until February 24, 2022. Please read the eligibility criteria and nomination guidelines, listed below, carefully before submitting a nomination. Entrants must be full-time women, non-binary or gender non-conforming photojournalists of any nationality.
Applications are not accepted based on length of work or engagement in conflict areas. No matter your level of experience, you have a story to tell; if you are dedicated to your work in journalism and passionate about your content, apply!
Prizes:
One winner will receive a $20,000 cash prize.
Eligibility:
The award is open to women, non-binary and gender nonconforming journalists.
Copyrights & Usage Rights:
The photographer, or the agent or representative entering on their behalf, must be the copyright holder or have been authorized by the copyright holder to submit the pictures.
Theme: