APEC Photo Contest 2019
First Prize – SGD 2,500
Deadline: 23 September 2019
Entry fee: Free
Submit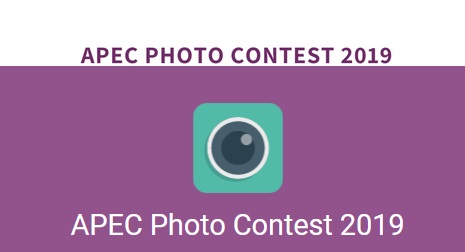 In today's digital age, APEC continues to pursue its effort to build prosperity for people in the Asia-Pacific region. APEC's theme this year is to focus on connecting people, building the future.
This year, we seek creative interpretation for the theme through the APEC Photo Contest 2019 by amateurs and professionals alike. We encourage you to share your views through your snaps that capture the theme and priorities, and send them to APEC!
You may choose to interpret any one of the following APEC 2019 theme and priorities:
Connecting people
Building the future
Digital society
Integration 4.0
Women, small businesses and inclusive growth
The aim of these priorities is to connect and empower people, businesses and communities, in all parts of the Asia-Pacific, to thrive in an age of digital disruption. Your photos can help to tell this story.
Prizes:
First Prize – SGD 2,500
Second Prize – SGD 2,000
Third Prize – SGD 1,500
Popular Choice – SGD 1,000
Instagram Influencer – SGD 1,000
Eligibility:
Participants must be citizens or permanent residents of the APEC member economies: Australia; Brunei Darussalam; Canada; Chile; People's Republic of China; Hong Kong, China; Indonesia; Japan; Republic of Korea; Malaysia; Mexico; New Zealand; Papua New Guinea; Peru; the Philippines; Russia; Singapore; Chinese Taipei; Thailand; United States; and Viet Nam
Copyrights & Usage Rights:
The participant shall retain the copyright of the photos submitted in the competition.
Theme: