Aperture Portfolio Prize 2021
$3,000 cash prize and exhibition in New York.
Deadline: 9 January 2021
Entry fee: Free
Submit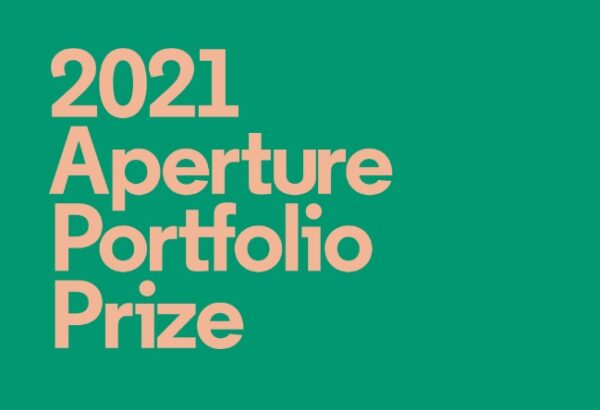 The Aperture Portfolio Prize is an annual international competition to discover, exhibit, and publish new talents in photography.
Aperture, a not-for-profit foundation, connects the photo community and its audiences with the most inspiring work, the sharpest ideas, and with each other–in print, in person, and online.
Created in 1952 by photographers and writers as "common ground for the advancement of photography," Aperture today is a multiplatform publisher and community, engaged with photography as a language of ideas and committed to the medium's contributions to the urgent issues in society and contemporary culture.
The purpose of the Aperture Portfolio Prize is to identify trends in contemporary photography and highlight artists whose work deserves greater recognition. When choosing the first prize winner and up to four runners up, Aperture's editorial staff look for innovative bodies of work that haven't been widely seen in major publications or exhibition venues.
The Aperture Portfolio Prize jury comprises Aperture's experienced editors and staff. This year, the jury includes Lesley A. Martin, creative director; Michael Famighetti, editor of Aperture magazine; Denise Wolff, senior editor of books; Brendan Embser, senior managing editor of Aperture magazine; Samantha Marlow, associate editor of books; Cassidy Paul, digital editor; Nicole Acheampong, assistant editor of Aperture magazine; and Lanah Swindle, editorial assistant of the book program.
Prizes:
The first prize winner will be published in Aperture magazine and will receive a $3,000 cash prize and exhibition in New York. The winner and runners up will each have their own feature on aperture.org and will be featured across Aperture's social media channels. All finalists are announced in the foundation's e-newsletter, which reaches ninety thousand subscribers across the globe, including curators, critics, and members of the photography community. The winner and runners up may also be presented the opportunity to participate in the Aperture Foundation limited edition print program.
In addition, twenty-five total finalists (comprised of the winner, 4 shortlisted artists, and 20 runner-ups) will receive a virtual portfolio review session with an Aperture Editor. These one-on-one sessions will offer artists the opportunity to receive thoughtful and constructive feedback on their work.
Eligibility:
Open to all
Copyrights & Usage Rights:
While copyright of all work submitted for the Portfolio Prize remains with the respective entrants, the entrant grants to Aperture Foundation a worldwide, irrevocable, and perpetual license to reproduce representative examples of the submitted entries in any of their publications, websites, and/or promotional material, strictly in connection with the Portfolio Prize, and with reference to the photographer as relevant in each case.
Theme: