Aperture Portfolio Prize 2022
The first-prize winner will receive a $3,000 cash prize
Deadline: 7 January 2022
Entry fee: $75/year
Submit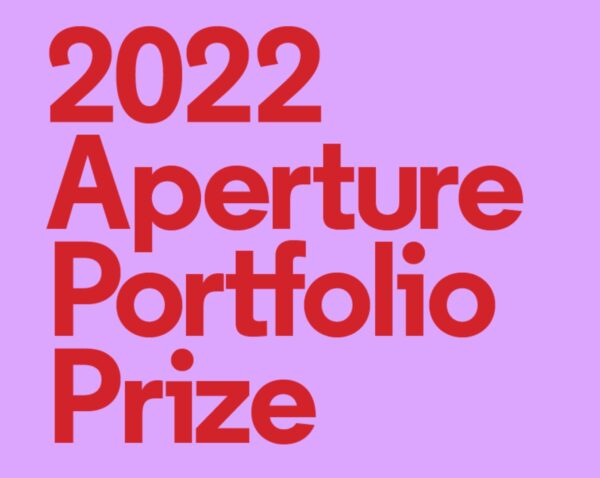 The Aperture Portfolio Prize is an annual international competition to discover, exhibit, and publish new talents in photography. The purpose of the Aperture Portfolio Prize is to identify trends in contemporary photography and highlight artists whose work deserves greater recognition. When choosing the first prize winner and runners up, Aperture's editorial staff look for innovative bodies of work that haven't been widely seen in major publications or exhibition venues.
When examining entries, Aperture's editors and curatorial staff will consider the following criteria:
Is the work new, i.e., created in the past five years?
Is a theme or topic carried throughout the portfolio in a fully resolved, consistent manner?
Are each of the images individually strong?
What technical and presentation choices has the photographer made, and are they appropriate - for the work? For example, is there a clear reason for the work being in black and white versus a digitally enhanced palette?
Does the body of work take an innovative or unique approach to the subject matter?
Prizes:
The first-prize winner will receive a $3,000 cash prize and an exhibition curated by Aperture in New York. The winning work will also be published in the Summer 2022 issue of Aperture magazine. Work by the first-prize winner as well as the runners-up will be featured on Aperture's website with a statement about the work written by an Aperture editor or curatorial staff. We will also announce the winner and runners-up in an Aperture e-newsletter, which reaches over fifty thousand people in the photography community.
Eligibility:
The Aperture Portfolio Prize is open exclusively to Aperture magazine print subscribers.
Copyrights & Usage Rights:
-
Theme: