Arch2O Photography Challenge 2021
$2,000 cash prize
Deadline: 14 December 2021
Entry fee: Early Bird Registration Enter before September 30th, 2021 Students $30 | Non-Students $45 Regular Registration Enter before November 8th, 2021 Students $40 | Non-Students $55 Late Registration Enter before December 14th, 2021 Students $50 | Non-Students $65
Submit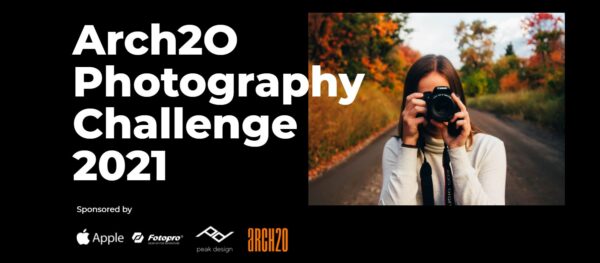 It is required to SUBMIT ONE PHOTOGRAPH that conveys the sense of its place – Whether through capturing how a building or a group of buildings exist within their context, or how people and objects experience and interact with these buildings.
The photograph can be taken anywhere in the world, at any scale, and from whichever angle.
It can, as well, frame a group of buildings, a whole building, or close-up architectural details.
Any photo that portrays architecture as its main element is eligible.
Your photograph should be submitted alongside a short description that does not exceed 150 words.
Prizes:
● $2,000 cash prize
● Publication in Arch2O's Annual Feature "100 Photos About Architecture"
● Advertising on international press and on main online media
● Publication in our online gallery
● Fotopro Prizes
Eligibility:
Arch2O
Copyrights & Usage Rights:
Arch2O
Theme: