Arthink Book International Photo Contest 2018
1.000€ will go to the first qualified
Deadline: 22 July 2018
Entry fee: 10 €
Submit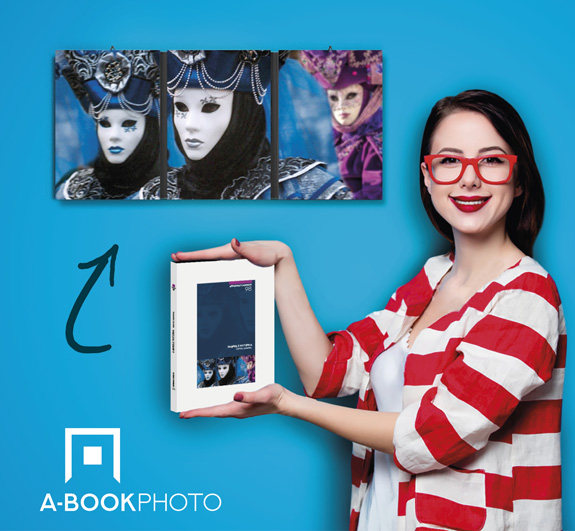 Open theme, we only ask the photographers to focus on the dimensional features of the A-Book: three modules side by side and spaced between them.
The author is free to participate with a single photo crossing the three panels or three independent photos. .
The works will be immediately exposed in the gallery with the title and name of the author, they can be immediately commented and voted by the public and also be purchased.
The aim of the contest is to identify works to be included in our editorial circuit which provides for editing contacts with the Authors with royalties on sales, creating the "A-Book Photo Collection" to be added to that of the illustrators emerged from the previous contest: "A-book image. "
Prizes:
> 1.000 €, will go to the first qualified, the work will be selected by the jury composed of the editorial staff of Arthink helped by experts in the world of photography.
> the first 30 works will enter the Arthink promotional circuit (exhibitions, catalog, etc.) with an edition contract that provides for royalties on sales.
> Every week the Editor will select two works to which will gain a free A-Book Photo.
> Public online voting: the first 10 works, will enter the promotional circuit Arthink + 1 Arthink-book will go to the first 5 qualified.
Eligibility:
Open to everyone, professional and non-professional photographers, regardless of age or geographical origin.
Copyrights & Usage Rights:
The Author declares to possess the exclusive right to economic exploitation and to relieve the organizers from any responsibility deriving from any third party claims related to copyright.
The author by accepting the sale of the works, gives the publisher the right to print, promote, distribute and sell, both in Italy and abroad, his work, which will be used by the publisher exclusively for the production of artistic artifacts: "Arthink-book Photo". The originals remain, in any case, the exclusive property of the Author.
In case of sale, the Author will be entitled to royalties equal to 15% gross of the cover price of the work. The Italian tax law provides for a 20% withholding tax on copyrights, the so-called Withholding Tax, so the net amount will be about 12%. In the case of authors residing abroad, the Withholding Tax is 30% and the actual amount is about 10.50%.
Theme: