ASPAwards
Alghero Street Photography Awards
Deadline: 15 February 2018
Entry fee: 10 € - 20 € - 30 € - 40 € (early bird: 5 € - 10 € - 20 € - 30 €) + Young: 5 € - 10 € - 20 € - 30 € (early bird: 3 € - 5 € - 10 € - 20 €)
Website: http://www.aspawards.com
Submit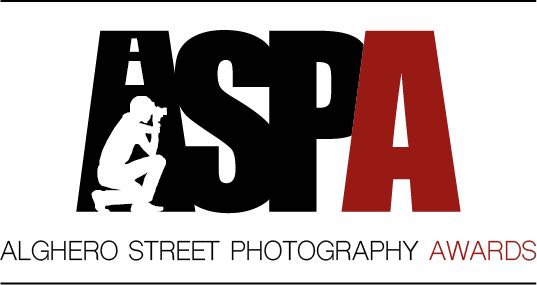 The street will be the absolute protagonist of the first edition of ASPAwards. The International Photography Festival will be held in the splendid city of Alghero (Italy), pearl of undisputed beauty lying in the middle of the Mediterranean sea. The festival will be preceded by an on-line contest, through which participants will submit their work to a prestigious jury. The judges will then choose and award the best works in the contest. Prizes will be awarded in the evening of the 26th of May 2018 at the gala in the civic theatre of Alghero, and all the awarded works will be exposed at a travelling exhibit within the picturesque old town of the Sardinian city.
Prizes:
ASPAauthor 2018: 1.000 € + more
Best series authors: 500 € + more
up to 1.500 € if "ASPAuthor 2018" will be selected among the best series authors
Eligibility:
Worldwide
Copyrights & Usage Rights:
The contest respects the author's right, and the copyright on the submitted works will not be held by the contest's organization.
Theme: