ASTRO2021 The Competition
ASTRO2021 : The Competition, International Photography Competition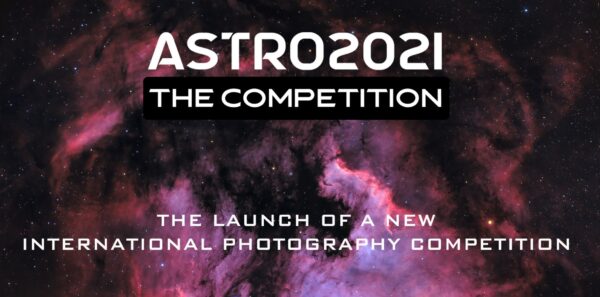 Founded by a professional photographer, SAS holds to the principal that, "From creative roots, spring creative ideas, and we firmly believe that the global creative community is a largely untapped and powerful resource to influence for substantive solutions in the effort to reduce and reverse light pollution."
We are now in a race to save our stars from the encroachment of light pollution, which increasingly diminishes our ability to behold these natural wonders. And while artificial light is credited as one of humanity's greatest achievements, there is the excess, poor planning, good intentions, but poor execution.
Save a Star Foundation believes there is a way, a creative way to influence this generation, and preserve the stars for generations to come.
The intersection of creative brands with a creative-based AstroAdvocacy nonprofit, has the potential to inspire a global coalition, that may not only bring greater attention to the issue of light pollution, but bring attention to the brands who support the mission to preserve and reclaim dark skies throughout the world. The value is that creators, who are ultimately the consumers, see a meaningful connection with their brands around support for this cause, and that may just be the catalyst needed to supercharge a movement.
Prizes:
Awarding Grand Prize Winners for both Nightscape Photographer of 2021, and Astronomy Photographer of 2021, plus an additional 106 awards and merits. Prizes for winners include valuable industry brand prizes from: Really Right Stuff, Adobe, Irix USA, Aputure, Bay Photo, Hahnemühle, Tenba, PhotoPills, and more.
Eligibility:
All professional or amateur photographers, 18 years of age and older at time of entry.
Copyrights & Usage Rights:
Photographers retain their copyright for each of their entry(s). All entrants understand that any image submitted to the competition and subsequently shortlisted or awarded may be used by ASTRO2021 : The Competition, Save a Star Foundation, and its Event Partners, for marketing and promotion purposes of the event only. You hereby grant Save a Star Foundation a non-exclusive, irrevocable license in each Entry throughout the world in all media for any use in connection with the Competition including but not limited to:
• judging the Competition during the year of entry
• displaying at public exhibitions showing ASTRO2021 : The Competition, and organized by Save a Star Foundation in perpetuity.
• inclusion within the Website and/or an Awards catalogue in perpetuity
• inclusion within any materials promoting of the Competition and / or any exhibition organized by Save a Star Foundation in the promotion of ASTRO2021 : The Competition in perpetuity
• Sub-licensing the Entries to the press for reproduction in connection with the Competition and any exhibition for a period of 5 years
• allowing viewers of the Website to view images on a computer screen, PDA or mobile phone, in perpetuity.
Theme: