Audubon Community Nature Center 2019 Nature Photography Contest
Your nature shot could win you $$$ and be seen worldwide!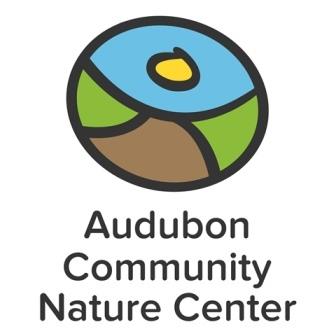 Submissions are now being accepted for the annual Audubon Community Nature Center Nature Photography Contest. Cash prizes of $200 will be awarded to Adult and Youth winners in three categories: Naturally Funny, Field Guide Worthy, and Naturally Beautiful. Winners and 12 finalists will be exhibited for approximately one month in downtown Jamestown, New York, in August during the 2019 Lucille Ball Comedy Festival and will be posted on the contest website indefinitely.
Audubon Community Nature Center looked to its hometown for inspiration for this year's contest:
Naturally Funny: Jamestown, New York, is the birthplace of Lucille Ball and home to the Lucille Ball Desi Arnaz Museum and the National Comedy Center. In tribute to our First Lady of Comedy, one of the 2019 Nature Photography Contest categories is Naturally Funny: Wildlife photos that make us smile or laugh.
Field Guide Worthy: Jamestown is also the birthplace of Roger Tory Peterson and home of the Roger Tory Peterson Institute of Natural History. In honor of the premier naturalist of the 20th Century and the more than 50 Peterson Field Guides, the second contest category is Field Guide Worthy: Photos that could be used for identification in a field guide.
Naturally Beautiful: The third category is an opportunity to let the world see where you think of as home. Show us the beautiful landscapes where you live.
Prizes:
Cash Prizes: $200 each for Adult and Youth winners in each of three categories: Naturally Funny, Field Guide Worthy, and Naturally Beautiful.
Winners' and finalists' (6 youth, 6 adult) photographs will be printed and displayed at the 3rd on 3rd Gallery in Jamestown, New York, for approximately one month during the August 2019 Lucille Ball Comedy Festival.
Winners and finalists will be displayed on the contest website along with the photographer's name and city/state/country.
Winners will be named in a news release that is widely distributed, including to their local media when known.
Eligibility:
The contest is open to photographers from around the world ages 8 and over. Contestants must be able to prepare digital files according to the guidelines, fill out an online entry form which includes uploading the photograph files, and pay an entry fee of $15 per photo. Contestants must also have access to a valid email address for communication with contest officials.
Copyrights & Usage Rights:
The photographer retains full copyright to his or her images. However, participation in the contest requires the contestant to give Audubon Community Nature Center (ACNC) permission to use the photographs without compensation on the Contest Website as well as on other ACNC websites and in news releases which may appear in print or on third party websites for the purpose of publicizing the contest. ACNC will always include the photographer's name when using a photograph for any purpose.
Theme: