Australian Photography Awards 2019
In 2019 there are eleven categories to enter.
Deadline: 2 September 2019
Entry fee: Single entry cost is $28 3 images cost $75 ($25 for additional images) 8 images cost $195* ($25 for additional images) * Entries with 8 images and over will receive feedback on their entries after the competition
Submit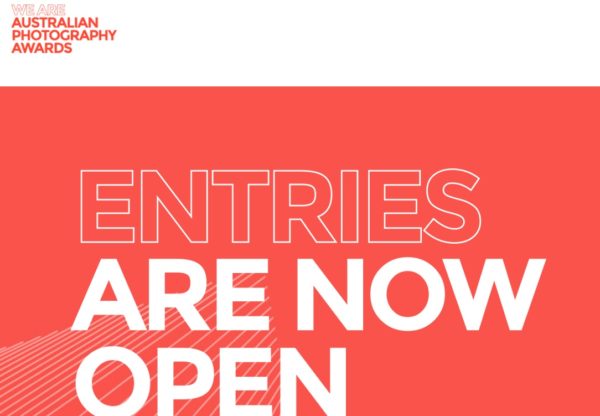 Australian Photography Awards is on the hunt for Australia's most original, honest and thought provoking photography. Our 2019 categories offer Portrait, Landscape, Aerial, Documentary, Travel / Street, Wildlife, Mobile, Film / Analogue, Open / Illustrative, Student & Junior as well as a Peoples Choice. We have a huge prize pool of cash & Fujifilm camera equipment to be won.
In 2019 there are eleven categories to enter. Across all eleven categories we are looking for original, thought provoking photography. We love seeing striking imagery that excels at storytelling and allows us to see the world in a different way.
As photography develops so do new ways to produce work. For digital composite we accept imagery in our Open/Illustrative category. In all other categories we only accept traditional manipulations.
Secondary and or tertiary students can automatically choose to go in the running for the student category prize after submitting an entry into any of the other categories. In 2019 we are also opening a Junior category for people aged 13 and under, entrants must be of age when entering.
All entrants can select to be in the People's Choice Award by sharing their entries through Facebook after submitting. The 20 highest voted images will be added to a Facebook gallery alongside the other eleven category galleries featuring the top 20 highest scoring images from each category. The image with the most engagements in each category will receive a People's Choice Award.
Prizes:
Portrait (People & Culture)
X-H1 + X Lens XF56mmF1.2 R + X-H1 Vertical Power Booster = $4197
$500 Cash Prize
Landscape
X-T3 + X Lens XF16mmF1.4 R WR = $3998
$500 Cash Prize
Documentary
X-Pro2 Graphite + XF23mm + F2 Graphite Lens Hood = $3699
$500 Cash Prize
Wildlife / Animal
X-H1 + XF80mm + F2.8 R LM OIS WR Macro + X-H1 Vertical Power Booster = $4697
$500 Cash Prize
Mobile
X-T100 + XC15-45mm = $1049
Moza $300 voucher
Aerial
X-T100 + XC15-45mm = $1049
$500 Cash Prize
Travel / Street
XF10 = $799
$1,000 in prizes
(1st $500, 2nd $300, 3rd $200)
Film / Analouge
$2,000 Cash Prize
Open / Illustrative
X100F Brown = $1999
$500 Cash Prize
Student
XF18-55mm + F2.8-4 R LM OIS = $1799
$500 Crumpler Voucher
Junior
$500 Crumpler Voucher
Eligibility:
Entrants must live in Australia or be Australian citizens living overseas; the subject matter doesn't have to be Australian.
Copyrights & Usage Rights:
As photographers we understand the importance of image copyright. The copyright always remains the property of the photographer. APA and our sponsors may use imagery to advertise APA, showcase finalists and feature photography through our website and social media channels. A credit will always be front and center wherever an image is used.
Theme: