Barcelona International Photography Festival on Human Rights and Global Justice
We are looking for photography projects about human rights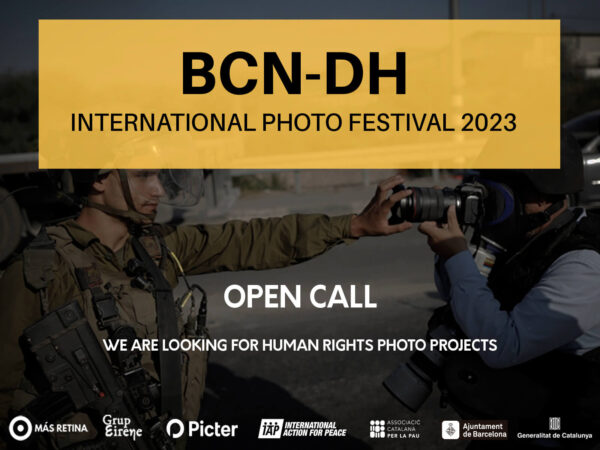 We are looking for photography projects about human rights and global justice!
We open the call for the III edition of the BCN-DH photography contest, the Barcelona International Photography Festival on Human Rights and Global Justice.
The Associació Catalana per la Pau (ACP) International Action Peace and Mas Retina they summon this initiative aimed at finding, recognizing and promoting the best photographic projects on human rights and Global Justice.
With photography as a tool for social justice, the contest aims to offer a look at global problems and the causes that give rise to them. Our objective is to generate spaces for reflection and information that stimulate critical citizenship, with the ability to intervene in today's debates.
The ten projects selected by the jury will be exhibited from December 10, International Human Rights Day, to January 2, 2024 during the festival in the streets of Barcelona and will be part of the catalog of the 2023 edition.
Prizes:
3000 EUR + outdoor exhibition in the streets of barcelona
Eligibility:
The competition is open to amateur and professional photographers of any nationality who are familiar with the documentary and / or photojournalistic approach. All entrants must abide by the terms and conditions of the 2023 call for entries Employees or members of Más Retina,ACP or IAP are not permitted to enter the competition.
Copyrights & Usage Rights:
Presenting yourself to the call of the International Photography Festival on Human Rights and Global Justice of Barcelona implies the full acceptance of these legal bases and the explicit waiver of any subsequent claim. ACP, IAP and Mas Retina reserve the right to postpone, shorten, extend, modify, suspend or cancel the contest if necessary, without implying any responsibility for the organization, which in any case will communicate it reliably.
Theme: