Beauty of Buddha's Light Photo Contest 2023
Challenge yourself to noticing and capturing the moment of harmony
Deadline: 15 August 2023
Entry fee: Free
Submit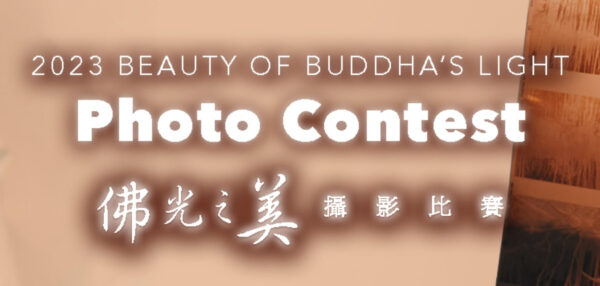 The content of the photography must depict a scene of one or more of the "Five Harmonies" with a description of no more than 20 words.
– Individual harmony achieved through joy; – Interpersonal harmony achieved through respect; – Family harmony achieved through deference; – Social harmony achieved through cooperation; – World harmony achieved through peace.
Harmony has a universal value and is the most precious in the world. Without it, even if we have money, wealth, and love, we still have nothing.
Harmony can be likened to our faces. Although our five sense organs are different, they are beautiful when in harmony. Similarly, although our intestines, stomach, and internal organs are all different, the body is healthy when they work in harmony.
Starting from ourselves, beginning from individual harmony that is achieved through joy, we can then expand harmony to include our family and society, and naturally there would be world peace.
Challenge yourself to noticing and capturing the moment of harmony around you.
Prizes:
First Prize: $500
2nd Prize: $300
3rd Prize: $200
Eligibility:
U.S. Residents Only
Copyrights & Usage Rights:
Entrants grant the Buddha's Light International Association and affiliates a royalty-free, perpetual, worldwide, non-exclusive right to use and modify the submitted works.
Entrant retains 100% of the copyright to their images
Theme: