Belfast Photo Festival 2019 Open Submission
Spotlight Award - €1,127 (est $1,286 / £1,000)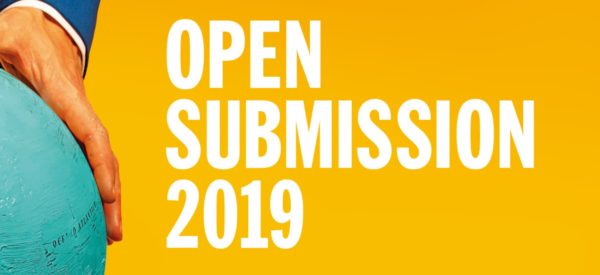 Being described as "One of the best photography festivals in the world" (Capture Magazine), the biennial Belfast Photo Festival provided the perfect platform for gaining exposure to an international audience, with previous editions having welcome over 100,000 visitors from all over the world. Belfast Photo Festival is offering artist's/photographers the opportunity to exhibit their work in the main Festival gallery alongside some of the biggest names in the field of photography and have their work taken on tour to be exhibited at the 2020 Photo Schwiez (Zurich, Switzerland), with a number also having the opportunity to be featured in the arts magazines Abridged and GUP. The winners will be eligible for a number of awards, including a cash prize of €1,127 (est $1,286 / £1,000). The theme has been left open to remove any restrictions; submissions must be photographic or lens-based but can include incorporations of other art forms with the photographic medium (i.e. performance, painting, sculpture, music, literature etc). Being keen to support all disciplines of photographic practice, entries are encouraged from professionals, students and amateurs both nationally and internationally. The advised entry guide is 2-15 images per single series/body of photographs. Selection will be conducted by our distinguished jury of professionals, which includes:
Sarah Allen – TATE Modern (U.K.) Michael Famighetti – Aperture Magazine (U.S.A) Emily Graham – Magnum Photo's (U.K.) Elizabeth Renstrom – VICE Media (U.S.A) Diane Smyth – British Journal of Photography (U.K.) Alexa Becker – KEHRER Verlag (Germany) Deirdre Robb – Belfast Exposed Photography Gallery (U.K.)
Prizes:
All Submitting photographers will benefit from:
Submission review by Photo Industry Professionals
Opportunities for Immediate Exposure (e.g. across festival / partner social networks and websites)
Between 20 and 40 photographers / artists will benefit from:
awards and cash prizes (See Awards listed below)
having their work produced by the Festival for exhibition
exhibition exposure at the Festival's main city centre gallery
exhibition exposure at the 2020 Photo Schweiz (Zurich, Switzerland)
inclusion in the special Festival issue of Abridged Magazine
longer term Festival representation and promotion
exhibition alongside some of the biggest photographic names as part of the major photographic event
publication and inclusion in the Festival programme
inclusion in the Festivals marketing & PR campaign, which has an estimated reach of 20+ million
international press exposure
being seen by a substantial number of visual arts professionals and the media
dedicated feature on the Festival website and online gallery
opportunities offered for exhibition and publication through festival partners
£20 reduction off the 2019 Belfast Photo Festival International Portfolio Review fee
Applicants will have their work viewed by an international panel of influential experts in the field of photography, plus have the opportunity to win awards and a significant cash prize.
Spotlight Award - €1,127 (est $1,286 / £1,000)
One Years Free RPS Membership - Free membership for one year to the prestigious Royal Photographic Society
GUP Editorial Award - Full editorial presentation in an upcoming printed/digital issue of GUP photography magazine
Abridged Editorial Award - Presentation in a special Festival issue of Abridged Magazine
Eligibility:
Individuals and collectives are welcome to apply; individuals should select and enter between 1 and 15 photographs from a particular series or body of work AND/OR submit their Photo-book for exhibition by providing a link to a single PDF (stored on for example: Google Drive or Dropbox)
Copyrights & Usage Rights:
At no point does Belfast Photo Festival require artists to sign over the copyright of their work and therefore artists obtain all copyrights to their work at all times. However, by submitting their works the artist agrees that Belfast Photo Festival and it's affiliated Sponsors/Funders and Partners can use their works in magazines or books, on websites, social media platforms and Belfast Photo Festival newsletters, or in any other medium, at Authorised Parties' discretion. Artists and photographers will be credited for their works.
Theme: