BEST HDR PHOTO CONTEST
Get your photo featured in top photo magazines
Deadline: 20 December 2016
Entry fee: Free
Submit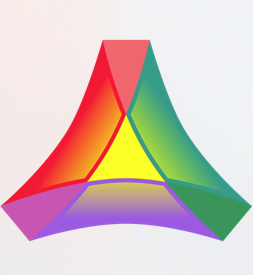 Aurora HDR, Macphun's all-in-one HDR photo editor for Mac, has reached a landmark half a million downloads in the 7 months since its launch.
Co-developed by Macphun and the world's pre-eminent HDR photographer, Trey Ratcliff, Aurora HDR was developed as a universal one-stop solution for everyone who wants to make beautiful HDR photography. The software now has over 100,000 monthly active users who have processed over 14,000,000 photos and has won a number of awards, including Apple's Editor's Choice and Best of Mac App Store 2015.
To celebrate this landmark with the photography community, Macphun have teamed up with leading photography magazines in US, UK and Australia to feature the best HDR photos on a monthly basis. Partner magazines include: The Outdoor Photographer (USA), Digital Photography (USA), Digital Camera (UK), and Australian Photography (AU). Each magazine will feature one HDR photo on their back cover, created by Aurora HDR users, each month for the next four months. You can find full competition details and deadlines at aurorahdr.com/best-hdr-photos
Prizes:
Gey your HDR photo featured on the back cover of the following magazines:
The Outdoor Photographer (USA)
Digital Photography (USA)
Digital Camera (UK)
Australian Photography (AU)
Eligibility:
Open to all
Copyrights & Usage Rights:
Best HDR Photo Project:
Terms & Conditions
Please read carefully before submitting a photo
This initiative is open to participants worldwide, and is organized by Macphun Software.
No entry fee or other payments required. You should submit a photo that you've made with Aurora HDR software and, if the photo is selected by the judges, it will be featured in one of the partner magazines.
You agree to upload only your own work. By submitting the photos you further agree, affirm, represent and warrant that you will not submit material that is copyrighted, protected by trade secret or otherwise subject to third party intellectual property. You should submit only the photos that you've taken personally and edited with Aurora HDR software.
Photo tech requirements
1. Your photos should be processed with Aurora HDR software by Macphun (No purchase necessary - you can download a free trial of Aurora HDR from aurorahdr.com)
2. Required DPI: 300
3. If you submit a photo in a horizontal orientation, the minimum width is 2700 pixels
4. If you submit a photo in a vertical orientation, the minimum height is 3900 pixels
5. Include your full name in the name of the file you submit
Your REAL first & last name and your real email must be included with your photo submission. If your photo is selected, we will only contact you via the email provided. We reserve the right to request a copy of your ID to verify your identity.
Featured partners
This initiative is organised by Macphun Software, and supported by the following businesses:
SmugMug - Photo submission and Gallery Support
Australian Photography magazine
What Digital Camera magazine
Outdoor Photographer magazine
Digital Photo magazine
If selected, your photo will be featured in one of the following magazines,
during one of the months indicated:
Australia
Australian Photography - issues 2016: Sep, Oct, Nov, Dec
United Kingdom
What Digital Camera - issues 2016: Aug, Sep, Oct, Nov
United States
Outdoor Photographer - issues 2016: Sep, Oct, Nov, Dec
Digital Photo - issues 2016: Oct/Nov, Dec; issue 2017: Jan/Feb, March
Please note, your photo will appear in a full-page advertisement and be accompanied by logos from Macphun, Aurora HDR, SmugMug and other partners at our discretion. The ad will also feature your photo credits and promotional text describing the Best HDR Photo project to readers of the magazine. By submitting your photos, you automatically agree to these terms.
You always maintain all legal and copyrights to your photos. Neither Macphun, nor its partners, will claim ownership of photos that you submit and/or make available for featuring in the partner magazines. Such ownership is retained by you at all times.
At the same time, by submitting your photos on this page www.aurorahdr.com/best-hdr-photos you automatically allow Macphun (and its partners) to publish your photo in the partner magazines. You will not receive any monetary reward or compensation for this. You also agree to have your name published together with your photos.
Promotional artwork acceptance and approval
If your photo is selected, Macphun representative will send you the artwork with your photo for the final acceptance. You will need to reply to Macphun within 48 hours and confirm via email that you accept the layout. If you don't reply within 48 hours, or you don't accept the look of the artworks or its content, it will not be published, your photo will be disqualified and we will select another winner
Theme: