Better Photography Magazine Photographer of the Year 2022
First Prize = AUS $2000 Cash
Deadline: 15 July 2022
Entry fee: AUS $20
Submit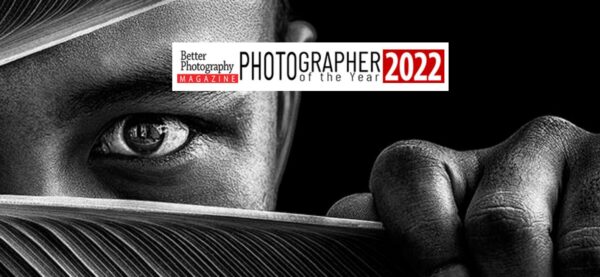 The Better Photography Magazine Photographer of the Year Award 2022 offers great prizes and is highly respected around the world on the competition circuit.
Every entry receives a judge's comment to help you improve your photography. Many past entrants have noted how useful these comments have been!
Your photographs are professionally judged by three AIPP Grand Masters of Photography and every entry gets a score.
The best images will be awarded Bronze, Silver or Gold Awards.
There are four exciting Category Awards, each with a first prize of AUS $750.
Entrants with four or more entries are also eligible for the prestigious Better Photography Magazine Photographer of the Year 2022 Award with a AUS $2000 cash prize!
Prizes:
First Prize = AUS $2000 Cash
Four x AUS $750 Category Prizes
Eligibility:
Non-Professional Photographer who earn less than $10,000 per year from photography. Photo must have been taken after 1 July 2019.
Copyrights & Usage Rights:
Winning entries will be used as follows and only with respect to promoting the competition.
Displaying the winning entries at public exhibitions promoting the Awards;
inclusion within the Organiser's and Event partners' websites and magazines, an awards book, magazine or similar (in both paper and digital media);
inclusion in future publications and websites promoting the Awards, such as a 10-year anniversary compendium of past winners; inclusion within any material promoting the Awards; sub-licensing winning Entries to the press and websites for reproduction in connection with the Competition and any exhibition;
allowing viewers of the Awards website to view images on a computer screen, PDA or mobile telephone and store such pages in electronic form on disk or on a PDA or mobile telephone for their personal, non-commercial use only.
The Entrant retains full ownership of the copyright in each Entry
Theme: