BiF Prize '20: Award for unconventional photographers
Award for innovative approach to telling a story through a photograph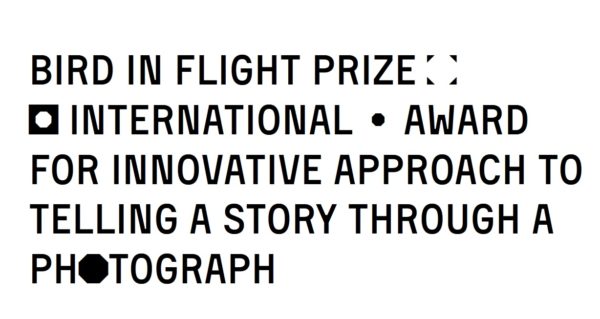 It is an international photo contest that BiF magazine runs the third consecutive year to support photographers who think outside the box of traditional artistic standards.
The choice of theme is unrestricted. To apply, an author should submit a photo series (from 5 to 12 images). A project may also include additional media attachments.
This year, the judges are:
- curator, director of photography at Financial Times FT Weekend Magazine Emma Bowkett (the UK)
- artist, professor of photography at the Royal Academy of Art in The Hague (KABK) Ari Versluis (the Netherlands)
- curator, artistic director of the international photo festival Cortona On The Move Arianna Rinaldo (Spain)
- photographer, founder of the Ukrainian Photography Alternative (UPHA) Misha Pedan (from Ukraine, based in Sweden)
- curator, head of the Dissemination Department of the Museum of Photography in Krakow Agnieszka Olszewska (Poland)
- photographer, Bird in Flight Prize '19 winner Shadman Shahid (from Bangladesh, currently based in the Netherlands)
- writer, teacher, photographer Colin Pantall (the UK)
Prizes:
The main winner will receive a €2 000 prize.
Ten best projects determined by the judges will be published on Bird in Flight.
A special prize in the nomination of the Samsung Readers' Choice Award (its winner will be determined by open voting) is a Samsung Galaxy S20 Ultra smartphone.
Another 25 applicants will receive a portfolio review by the jury. The portfolio review will be held online.
Eligibility:
Photographers all over the world are welcomed to participate.
Copyrights & Usage Rights:
Entrant represents and warrants that Entrant is the owner/author of and/or has duly acquired all the necessary rights in and to these materials and has a full right to grant to Bird in Flight rights and license specified herein; usage and publication of materials will not violate or infringe any copyright, trademark or other intellectual property or proprietary right of any person, violate or infringe any right of privacy or publicity, any obligation of confidentiality, create any liability in tort or otherwise violate or conflict with any other agreement of the Entrant or current legislation. If these materials contain images of personally identifiable people, Entrant represents and warrants that it has all the necessary authorizations related to the publication, distribution and use, including, without limitation, model/property releases and parental consents.
Entrants grant Bird in Flight an irrevocable, non-exclusive, worldwide, perpetual, transferable right and royalty-free license to reproduce and otherwise use and reuse photographs of Entrants in any language wholly or partly, including but not limited to use of such photographs on any exhibitions, catalogs (including the form of printed magazine) for both commercial and non-commercial purposes, provided that Bird in Flight shall be under no obligation to use any of the rights and licenses granted herein.
Theme: