BigPicture 2023 Competition
What on Earth have you photographed?
Deadline: 1 March 2023
Entry fee: $25 for up to 10 single image submissions in any category. ‍ $15 for each 6–8 image Photo Story submission.
Submit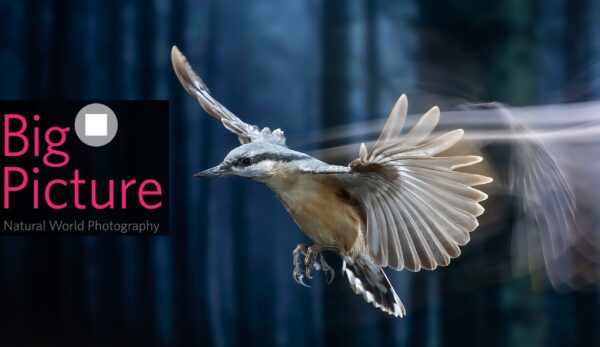 Now in its 10th year, BigPicture encourages photographers from around the world to contribute their work to this competition that both celebrates and illustrates the rich diversity of life on Earth and inspires action to protect and conserve it through the power of imagery. Chaired by award-winning conservation photographer Suzi Eszterhas, BigPicture welcomes high-quality nature, wildlife and conservation images and is open to all photographers around the world. Enter your work for a chance to win cash prizes and be exhibited at the California Academy of Sciences.
Prizes:
The Grand Prize winner will receive $5,000 for the best overall image in the 2023 BigPicture Natural World Photography Competition and be featured in the annual exhibit at the California Academy of Sciences. The first place winners of the seven official categories will each receive $1,000 in cash and also have their winning images featured in the annual exhibit. Up to 6 additional finalists will be awarded a certificate of recognition for each category, with the exception of the Photo Story category. The Photo Story category will have one first place awarded.
Eligibility:
BigPicture is open to all photographers worldwide, except employees, volunteers and Board Members of the Academy (as well as their sponsors) and the immediate families and individuals living in the same household as such employees, volunteers and Board Members. The Academy reserves the right to verify, in its sole judgment, entrant eligibility. Void where prohibited.
Copyrights & Usage Rights:
Entrants retain ownership and all other rights to submitted photographs subject to the following: By entering the Competition, each Entrant grants to the Academy a non-exclusive, irrevocable license to reproduce, publish, and display submitted images directly relating to the Competition in all media throughout the world in perpetuity. This includes but is not limited to use in the context of the Academy website and social media sites, the exhibition of winning images* at the Academy, and and and all promotional and marketing materials regarding the Competition and Exhibition. In other circumstances, commercial opportunities may exist for awarded photographers to benefit from the use of their images, such as print sales or merchandise. Where such a commercial benefit is likely to arise, permission will be sought in advance and terms and conditions will be agreed upon with the photographer.
*Winning images include images designated as grand prize, first place, and finalist images.
Theme:
Nature Multi-categories Landscape Documentary Environmental Black and White Abstract Macro/Micro Open Theme Photojournalism Wildlife Underwater Seascapes People