BIKE MAGAZINE PHOTOGRAPHY CONTEST 2021
Sign up and win £1500
Deadline: 20 January 2021
Entry fee: £15 / category
Submit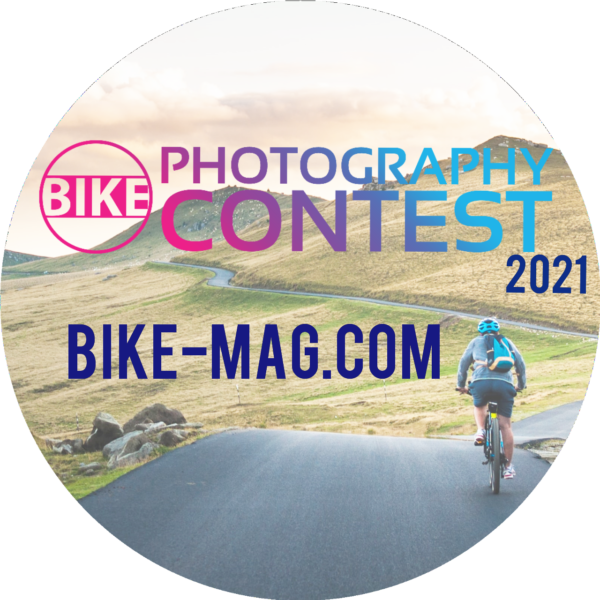 BIKE Magazine is the UK's worldwide publication for getting out and enjoying your cycling. With specialist features on leisure, touring, sportives, commuting and family cycling we aim to inspire regular riding. We offer product reviews and eBIKE feature. BIKE Magazine covers the whole world of cycling, including enjoying yourself off the bike too. So we do feature cycling book and film reviews, and regularly cover cycling in the arts.
We reach 30,000 readers globally every months via our website (https://www.bike-mag.com), app, e-reader, social media.
This photography contest is a new way to show to the readers more divers artworks through the pictures.
We would like to give this opportunity to photographers to publish their works, show the pictures to the readers and cycling community.
You can enter in eight categories
• Sport
• Nature
• Cycling during pandemic
• Pro Cycling
• Cycling Holiday
• Touring – Exploring a city
• Touring – Exploring the wild
• Open theme
Be brave and show your artwork to the world!
Prizes:
Grand prize:
£1500 cash prize
Photographer of the year 2021 title
Front Cover of February issue + full interview with photographer
Front Cover of the BIKE MAGAZINE PHOTOGRAPHY CONTEST 2021 Artbook
Publication on all platforms
Second:
2 pages of pictures
Mini interview with photographer
Publication on all platforms
Third
1 page of picture
mini interview with photographer
publication on all platforms
One winner from each category will receive a digital certificate.
All entries will participate in the BIKE MAGAZINE PHOTOGRAPHY ALBUM 2021.
Eligibility:
You can be either professional or amateur photographer to enter the competition
Copyrights & Usage Rights:
Copyright of the images will remain at all times with the photographer.
For awarded images, copyright holders grant the Webify Media Ltd/BIKE Magazine unlimited non-exclusive use of high-resolution images for activities in all media, including social media, online and print, in relation to the contest and all promotional activities without any remuneration being due.
Images will be used strictly in connection to the contest and will not be used for any other marketing purposes other than to promote the Webify Media Ltd/BIKE Magazine. Images will not be resold or used by any other third party. If there is a request for such, we will forward that request to the photographer via email.
To promote winners of the FIRST BIKE MAGAZINE PHOTOGRAPHY CONTEST 2021 is granted the right to display images on social network websites.
You agree to participate in related publicity and to the use of your name and images for the purposes of advertising, promotion and publicity in connection with the competition without additional compensation.
Theme:
Travel Sports Nature Landscape Wildlife Street People Open Theme