Bio-Art Contest 2017
Total cash prizes: $9000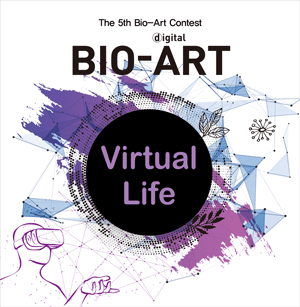 The Bio-art Contest 2017 is held under the theme of "Virtual life". This year, the contest is trying to find out the real value and beauty of life through the convergence of digital life and life as of the era of virtual reality.
Prizes:
Total 10,000,000 KRW (approx. 9000 USD), including the Minister Prize from the Ministry of Science, ICT, and Future Planning.
Eligibility:
Open to professional and amateur photographers from anywhere in the world.
Copyrights & Usage Rights:
The copyrights of award-winning works belong to the host organization. These works can be used for the purpose of promotion and can be published online (website, copy, and transmission) and offline (photocopy, distribution, exhibition, and booklets). If necessary, the works can be revised or transformed).
※The copyright fees (including the secondary copyrights) are replaced to the prize money. It is assumed that the participants agree upon the use of artwork without any dispute regarding the copyrights upon the submission.
Theme: