Bird Photographer of the Year 2022
The Grand Prize Winner will receive a cash prize of £5,000.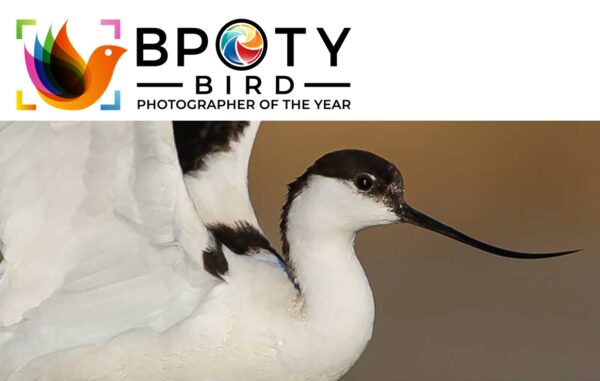 Bird Photographer of the Year is the leading bird photography competition. We celebrate the world's best bird photography, whilst supporting conservation efforts through imagery and financial support.
Competition categories:
- Best Portrait - An image that best captures the character of the subject bird and its distinctive features. We are looking for images that include lots of detail, captured in a classic pose or showing the animal's features.
Vegard Lødøen
- Birds in the Environment - This category focuses on photos that best demonstrate the relationship between a bird and its habitat. Examples include a swan on a lake at dawn, a dipper on a rock beside a waterfall, or a bald eagle flying through the mountains.
- Attention to Detail - This category looks at the smaller details of a bird. This could be a close-up headshot, or a macro image of feather details. The judges will look for an image that shares the more intimate details of
- Bird Behaviour - We're looking for images that best depict a behaviour of a bird. This might be the lekking display of a black grouse, the courtship of a great crested grebe, or a singing robin.
- Birds in Flight - Celebrating avian mastery of the sky, this category focuses on birds in flight. Whether you're freezing the action or using creative motion blur, as long as your subject is on the wing then it can be entered here.
- Black and White - Introduce simplicity and drama into your shot through the use of black and white imagery. This can be shot in-camera or converted during post production.
- Urban Birds - In an increasingly urban world, many birds are forced to live on the doorsteps of humans. This category explores the world of urban bird photography. Images should show birds alongside man-made objects, buildings, and other urban settings.
- Creative Imagery - This category encourages creativity in all its forms. Both in-camera techniques (such as multiple exposures) and post production techniques are permitted. Any digital manipulation is permitted, as long as the foundation of the final piece is an original photo. Composites, cloning, and any other effects are allowed. Please state the process undertaken in the image caption during entry.
- Portfolio Award - For this award, you can enter up to 6 images as a collection. Judges will be looking for a selection of images that show extensive technical control and creativity of the photographer.
Prizes:
• The Grand Prize Winner will receive a cash prize of £5,000.
• The winner of the Best Portfolio will receive a Olympus E-M1X, 300mm f/4 lens, and a 2x converter (worth £4,000).
• The winner of the Video award will win a RED Komodo cinema camera from RED Digital (worth £6,000).
• The winner of the Conservation award will be awarded a £500 cash prize.
• There will also be prizes for Gold, Silver, and Bronze awards within each category.
Gold award – Swarovski CL Companion 8x30 binoculars
Silver award – Tilopa bag with the Essentials Pack upgrade from F-stop Gear
Bronze award – Zenfolio website subscription
Eligibility:
The Competition is comprised of both an adult competition (the 'Adult Competition'), and a youth competition (the 'Youth Competition').
Copyrights & Usage Rights:
Bird Photographer of the Year does not claim any rights of ownership in any of your submissions to the Competition.
Theme: