Body 2016
A juried international photography exhibition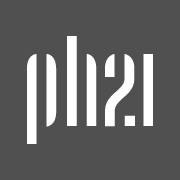 The human body has been the central subject of various photographic genres. From documentary, event and street photography to fashion photography and the nude, photographers have always found ways of constructing images in which the specific portrayal of the human body gains significance. That significance may stem from the rich layers of meanings emerging from specific socio-cultural contexts, the visual interaction of the human body with the surrounding physical space, or the intriguing compositional possibilities offered by the body itself. When focussing on the body, some photographers explore movements, study expressive gestures and postures, or concentrate on the beauty and details of the human anatomy. Some narrate whole life stories through the depiction of the human body. Others may offer stern visual criticism of our normative conceptions of the human body and its mainstream representation in Western media.
PH21 Gallery invites photographers to submit their work for a group exhibition themed Body 2016. We are looking for submissions from all photographers who are interested in this most intriguing subject, and who would like to share their work with a wider international audience through the exposure of PH21 Gallery. The theme is broadly construed; the human body may be portrayed in various genres. Indeed, we are interested in all possible creative photographic interpretations of the theme.
Prizes:
One juror's choice and up to three honourable mentions will be selected and announced.
Eligibility:
wordwide
Copyrights & Usage Rights:
All copyrights and ownership of the works are retained by the photographer.
Theme: