Buildings and Architecture
The symmetry, colours and contrast of buildings
Deadline: 12 October 2017
Entry fee: Free
Submit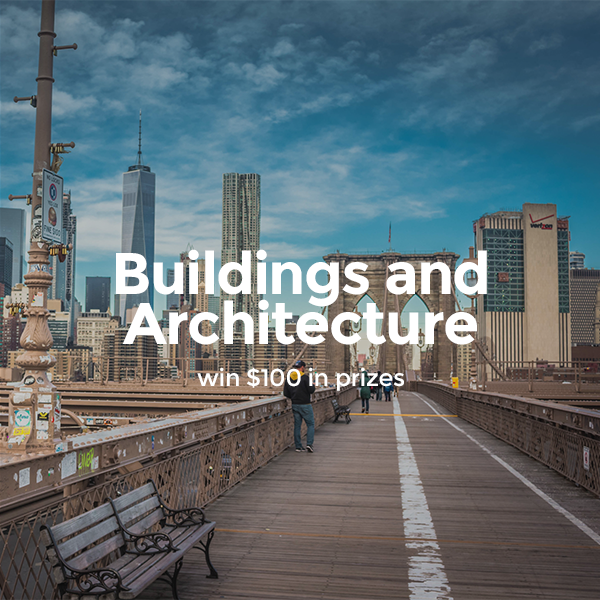 There's an intricate amount of detailing involved in the mechanics behind the structures that dominate our surroundings. The symmetry, colours and contrast of buildings and architecture around us tell a story to describe the culture of any part of a town. Our fascination with infrastructure goes a long way as it describes a stark contrast of history against contemporary design. Join us in our venture to seek the flair which dominates the design of buildings and architecture to enter out latest photo challenge.
Enter Contest
Prizes:
Grand Prize Winner: $100 Amazon voucher for photography equipment and be featured in our upcoming social media campaign.
Eligibility:
over 18
Copyrights & Usage Rights:
Copyright: You own all of your Content, and subject to our terms of service, you
can control how it is shared through your Account settings.
Usage of Entry: Photos may be featured on our blog to advertise the winners. Photos approved for our marketplace are available for buyers to purchase, enabling you to earn additional income.
Theme: