BWAC Brooklyn Waterfront Artists Coalition – 7th Annual National Juried Art Show 2016
$3000 in cash prizes + exhibition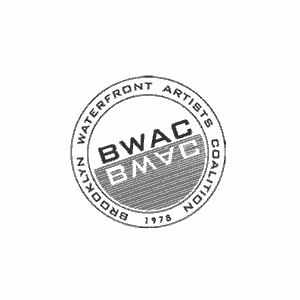 BWAC Brooklyn Waterfront Artists Coalition is excited to announce our seventh annual national juried art show, Wide Open 7, opening May 7, 2016. And again this year, we are privileged to have another of NY's art elite as our juror, The Metropolitan Museum of Art's, Beth Saunders, Curatorial Assistant.
Ours is a truly unique gallery – a massive Civil War-era warehouse on the Red Hook waterfront in Brooklyn, NY. Its enormous space affords us the opportunity to exhibit really huge work, and we welcome it. We will be using 8,000 square feet for this show, and look forward to exhibiting artist's work from all around the country, work in all sizes, and subjects, and media, (it's completely wide open).
We really love art – in all media. As well as looking for skill in the use of a variety of materials, we look for how well that medium relates to the concept or movement, and how fully the artist's intention or concept is presented and realized. The juror's awards will reflect that artistic judgment. Virtually every medium is accepted including: Oil, Acrylic, Watercolor, Photography, Pastel, Drawing, Print, Mixed Media, Sculpture, Assemblage, Installation, Fabric and Video when part of an installation.
Prizes:
BEST of SHOW GOLD: $1000 At the Opening Reception, the artist whose work is juried as 'Best of Show' by Beth Saunders will receive a $1000 cash prize.
BEST of SHOW SILVER: $500 At the Opening Reception, the artist whose work is juried 'Best of Show Silver' by Beth Saunders will receive a $500 cash prize.
PEOPLES' CHOICE: $250: After the close, the artist whose work is voted 'Best' by attendees during the course of the show will receive a $250 cash prize.
CURATORS' CHOICE: $250: At the Opening Reception, the artist whose work the Show Curators choose for excellence will receive a $250 cash prize.
CERTIFICATE of RECOGNITION: $1000 $100 each for ten winners will be awarded at the Opening Reception. All selections will be made by the juror, Beth Saunders.
Bonus Offer
Artists accepted into Wide Open 7 can also send one additional work that will be exhibited in our Affordable Art area. All works must be smaller than 16" x 20" (including frame, if framed) and must be priced for sale at $500 or under.
Eligibility:
This call for submission is open to all residents of the U.S. and its Territories 18 years of age or older. This is a juried exhibition for artists working in all traditional and non - traditional 2D and 3D media, including film/video when part of an installation . All artwork must be original in concept, design and execution. Note: Crafts , kit work or reproductions of original works in other media (such as giclee reproductions of oil paintings ), unless used as part of a mixed media work, will not be considered.
Copyrights & Usage Rights:
Any image submitted may be used for marketing and promotional purposes directly related to this show. This use may include publication in any publications, printed materials, advertisements, or electronic media. Copyright and all other rights remain that of the artist.
Theme: