Call for European Photographers: The world within
Theme: "the world within"
Deadline: 30 May 2020
Entry fee: 20 €
Submit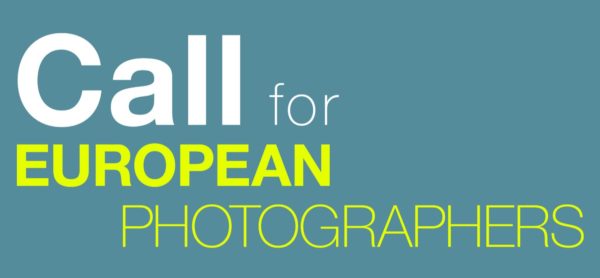 Hangar launches this Monday 20 April 2020, of a photographic mission open to artists confined in Europe, on the theme "the world within". Selected photographers will be exhibited during PhotoBrussels Festival 05.
Theme: "the world within"
The vast majority of the European continent is undergoing extraordinary circumstances of deprivation of freedom and enduring unforeseen hardship. The photographic mission consists in creating a new series of images telling something about the experience of confinement.
The objective is to see how artists can present their vision of "the world within" through a positive lens, bursting the quarantine universe. This capsule of confinement natures the seeds of human resilience. Creativity, empathy, love, reflection, sense of humor and the inspiration of nature: proven principles that boost our immune response, a speedy recovery, and may lead us to a better world "after".
This venture is also designed to support photographers by offering them high visibility (exhibition, publication, traveling exhibition, etc.). Also, a total fund of 30 000€ will be shared between the selected photographers and the winner of the "Coup de coeur Leica" will be granted a Leica Q2 (value: 4 990€).
The jury is composed of European experts in photography.
Prizes:
- Selected photographers will get their work in front of an international network of professionals;
- Selected photographers will be part of PhotoBrussels Festival 05 (PBF05): exhibition in Brussels, traveling exhibition in Europe;
- Selected photographers will have their work published in the exhibition catalogue;
- Production cost of the works included in the exhibition will be covered;
- A total fund of 30 000€ will be shared between the selected photographers (15 to 30 laureates will be selected by the jury);
- In addition to the fund, the winner of the "Leica coup de coeur", chosen among the previously selected photographers, will be granted a Leica Q2 (valued at 4 990€);
- Selected works will be presented for sale during the exhibition and on our online platform;
- Accommodation for the international artists for two nights is offered.
Eligibility:
- experiencing/living the lockdown in a European country; - being over the age of majority (18+); - being a photographer or an artist using photography (and/or video); - who can demonstrate a track record of professional practice as an artist (exhibitions, publications) OR having a degree in Photography.
Copyrights & Usage Rights:
Copyright in the images remains the property of the image creator/photographer.
By entering the Call for European photographers, you confirm that you are the creator and owner of the work, that you have the permission of the subject or where appropriate the subject's parent or guardian, that the work does not infringe copyright, the image was not taken in circumstances of trespass or invading anyone's legal right of privacy, breach of industrial law or applicable industry code and does not to the best of your knowledge defame anyone nor was your conduct in taking the image likely to be misleading or deceptive and that you agree with the Terms & Conditions.
Theme: