CAP Prize for Contemporary African Photography 2018
The prize consists of global exposure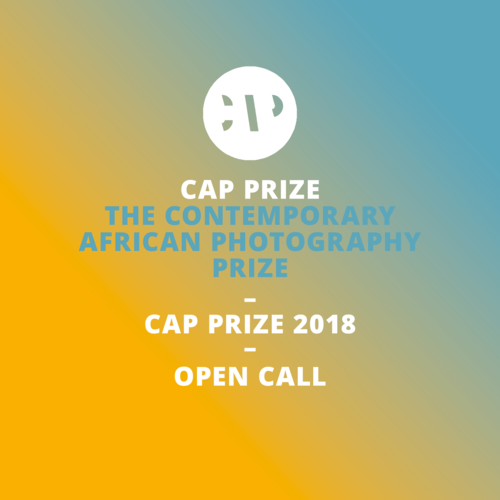 The CAP Prize aims to raise the profile of African photography within the arts. The prize is directed at photographers whose work engages with the African continent and/or its diaspora. The prize consists of global exposure at major international photography exhibitions.
There is no theme. Photographs must have been taken in an African country or deal with a diaspora of an African country. The emphasis of the competition is on image sequences. Images must work together as a whole. We are NOT looking for single images. Eligible are submissions comprising between 10 and 25 images.
Prizes:
The CAP Prize consists of global exposure at major international photography exhibitions and is awarded during the Image Afrique Festival in Basel, Switzerland. The CAP Prize winners exhibition was previously on show at LagosPhoto Festival in Nigeria, at FIFCV Festival Internacional de Fotografia de Cabo Verde or Eyes On – European Month of Photography in Vienna just to name a few. The five CAP Prize winners are invited to the main exhibition at the Image Afrique Festival and will spend one week in Basel during Art Basel, all costs covered. A catalog documenting the five winners works will be published in time for the award ceremony.
Each of the five awardees have the chance to be featured by many of our media partners.
In a nutshell: CAP Prize raises the winners' international exposure and builds a high level network for future projects.
Eligibility:
The competition is open to everyone of all levels and of any age or descent.
Copyrights & Usage Rights:
-
Theme: