CEWE Photo Award 2019
Over €250,000 of Prizes to Be Won
Deadline: 31 May 2019
Entry fee: Free
Submit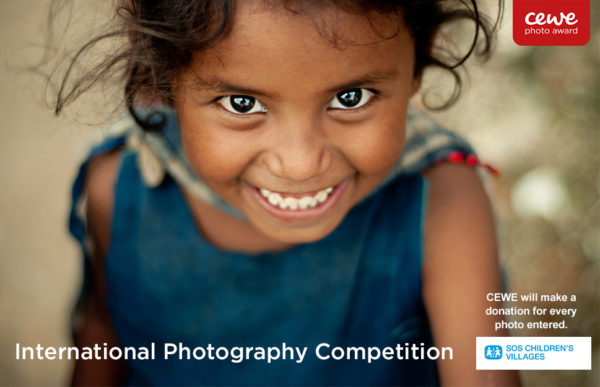 The CEWE Photo Award 2019 is free to enter, and open to anyone over 18, whether you're a keen amateur photographer ready to show your work in your first major photo competition or an already established professional. With ten unique categories to enter, there's nowhere better to share your work with the world.
Your photos will be judged by a panel of recognized industry experts, journalists and professional photographers. Their focus above all will be on the quality of the photograph, and how well the photo fits the chosen category in the photo contest.
Prizes:
First Prize – The first prize winner will enjoy a holiday of their choice worth €15,000, €7,500 of photography equipment and €2,500 of CEWE products, as well as an award presented to them personally at a special awards ceremony in Germany.
Second to Tenth Place – Second to Tenth place winners will each receive €5,000 of photography equipment and €2,500 of CEWE products.
Eleventh to Thirtieth Place – Eleventh to Thirtieth place will receive €2,500 of photography equipment and €1,000 of CEWE vouchers.
Eligibility:
-
Copyrights & Usage Rights:
By participating, the participant confirms that he or she is the author of the uploaded images and thereby possesses unlimited usage rights to the photos. The participant further confirms that the photos he or she has uploaded are free from the rights of third parties, in particular, that all persons identifiable in the images have stated their consent to the aforementioned uses and that the property rights of third parties will not be violated by these uses. The participant hereby exempts CEWE from any claims by a third party. Employees of CEWE, their dependants and other persons who participated in designing and implementing the photo competition are excluded from participating.
Theme: