Chelsea International Fine Art Competition 2022
The Competition for photographers at any stage of their careers
Deadline: 15 February 2022
Entry fee: Amateur Photography: $25 entry fee for up to 5 images Professional Photography: $45 entry fee for up to 5 images
Submit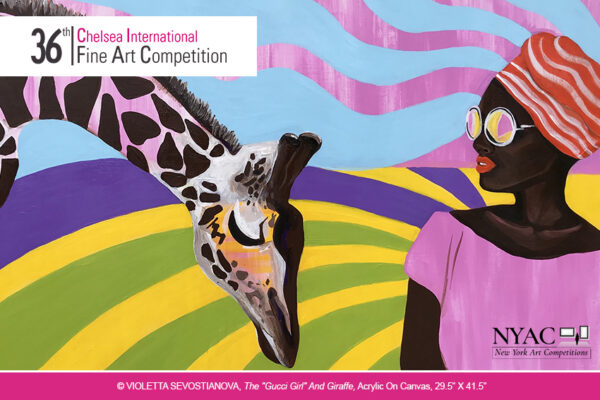 The Chelsea International Photography Competition (CIPC) honors our gifted talents all over the world— striving for their passion in photography. We are inviting photographers, both professional and amateur, to participate in our competition and get the chance to be discovered and promoted professionally in the heart of New York's art district. We are one with our photographers as we aim to promote iconic and innovative works of art.
This year's CIPC will have awards valued at more than $55,000 and reward selected artists with an exhibition in Chelsea, New York, along with numerous PR opportunities. This event also supports career growth and recognition as it provides exposure to the community and gets the chance for submissions to be reviewed by a distinguished panel of jurors.
Prizes:
Collective Exhibition
Promotional Benefits
$500 prizes for 5 photographers
Online Art Workshops
Eligibility:
The competition is open to all photographers aged 18 years of age or older whose use of nyartcompetitions.com does not and will not violate any applicable law or regulation, or any agreement to which they are a party. Employees of the Chelsea International Photography Competition and sponsors are not eligible to enter.
Copyrights & Usage Rights:
All of the images submitted are original works of art created by you or are photographs created by an artist who authorized you to submit the images on his or her behalf. Images submitted by you do not violate the privacy rights, publicity rights, copyright or other intellectual property rights of any person or entity. You may not post, distribute, or reproduce, in any way, any copyrighted material, trademarks, or other proprietary information without obtaining the prior written consent of the owner of such proprietary rights. Without limiting our rights, it is our policy to terminate all relations with any artist who infringes copyrights upon our receipt of notice of infringement from the copyright owner or the copyright owner's legal counsel.
New York Art Competitions has the right to publish the images selected by the jurors on our websites and other advertising channels to promote your photographs and future competitions.
Theme: