Chromatic Photo Awards 2023
Grand Prize is $2.000+ $1.000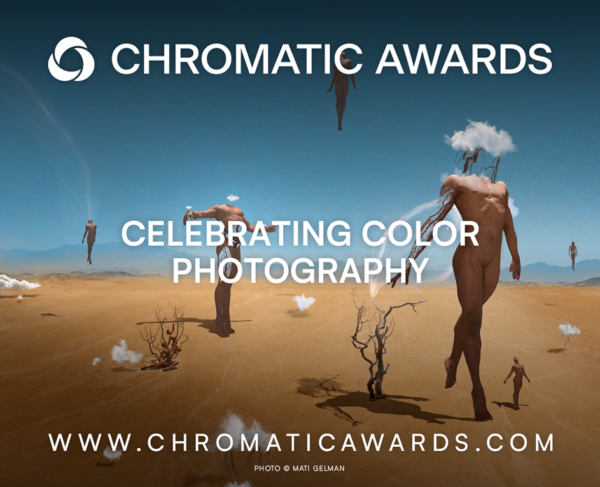 Chromatic Awards is an international competition of color photography open to both professionals and amateurs. Participation in the Chromatic Awards offers not only prestige, but also the opportunity to win extra money for the development of passion.
As such, every professional and amateur photographer from every corner of the world is invited and urged to participate in the third edition of this international prestigious photographic competition dedicated to color photography where 20 categories will be adjudicated by an international jury composed of magazine editors, gallery curators, professional agents and other industry professionals.
Availability of photographic equipment makes the competition among photographers very large, and the possibility of breakthrough is extremely difficult. Amateurs and professional photographers who want to share their passion must demonstrate not only a good knowledge of the workshop, but also the tenacity in pursuing their aim.
Our mission is to provide artists the opportunity to share their passion and stories through their photographs, promote the world's top photographers, and discover new, emerging talents.
With twenty categories, the chance to show the very core of one's work is limitless as world-renowned and competent professionals sit in the jury and scrutinize every iota of detail of each entry. Together we are building the art market and strengthening the position of color photography in the art world.
Prizes:
Grand Prize is $2.000 for Professional Winner and $1.000 For Amateur Winner.
Equipped with 20 intricate categories in color photography, the annual Chromatic Awards 2023 will also give away 3 main awards for each category. In the same vein, all category winners and Honorable Mentions will receive downloadable badges and certificates of achievement.
This year's 1st, 2nd and 3rd place winners along with the Honorable Mentions handpicked by book editors from both the Professional and Amateur levels will likewise be published in our Chromatic Awards Annual Book.
Eligibility:
Chromatic Awards is an international competition of color photography open to both professionals and amateurs.
Copyrights & Usage Rights:
Copyright of the images will remain at all times with the photographer.
For awarded images, copyright holders grant the Chromatic Awards unlimited non-exclusive use of high-resolution images for activities in all media, including social media, online and print, in relation to the contest and all promotional activities without any remuneration being due.
Theme:
Aerial Abstract Architecture Cityscapes Conceptual Fashion Fine Art Landscape Nature Nudes People Portrait Photomanipulation Photojournalism Self-Portrait Seascapes Street Travel Underwater Urban Wildlife